The Single Market is "essential to this government's agenda for trade and competitiveness"
Minister for Europe David Lidington set out how the EU needs to adjust in order to encourage economic recovery in a speech to the Policy Exchange earlier this week.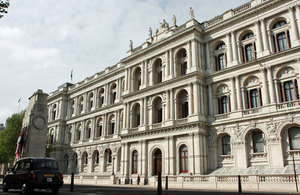 "We will need further rapid action across Europe to adjust our 20th century social economic models to the 21st century challenges of ageing societies, the transition to low carbon and the growing commercial, technological and political power of the emerging economies."
The Minister for Europe said that "the UK will be at the forefront of the growth agenda in the EU because the Single Market is essential to this government's agenda for trade and competitiveness"
Approximately 3.5 million jobs in the UK (10% of the workforce) are linked directly or indirectly to the export of goods and services to other EU countries. And Europe accounts for approximately half of the UK's imports and exports. The Minister described the Single Market as "an incredibly valuable asset to this country"
Describing the scale of the challenge ahead, the Minister for Europe said:
"Although Europe has returned to growth, with the Commission forecasting growth of 1.8% in 2010, there are significant divergences between Member States. While Germany and Poland are forecast to grow by 3.4% the economies of Spain, Ireland, Greece and Cyprus are expected to continue to contract in 2010".
"More fundamentally, the European Commission estimates that the potential growth rate of the euro-area, Denmark, Sweden and the UK will be cut in half in 2009-2010 compared with 2008, from a growth rate range of 1.3%-1.6% to 0.7%-0.8%"
This means the EU economy will have lost over €2 trillion of potential income between 2007 and 2013.
The Minister for Europe identified three "clear levers" which would "quickly and significantly advance our prosperity":
The Single Market
Better regulation of that market
The Commission's competence on trade
"There are some specific new areas into which the single market should be expanded and modernised, including the digital and green economies and in the services sector where further liberation is necessary"
"In the area of good and services (especially business-to-business services), many of the remaining barriers result from inconsistent implementation and enforcement of existing European legislation.
"Member States need to step up efforts to record and tackle trade barriers reported by business, especially small to medium enterprises and the European Commission should increase its challenge of poor enforcement by Member States".
Published 29 October 2010