News story
The Secretary of State for Culture, Media and Sport Appoints David Blyth to the Board of the Theatres Trust
The Rt Hon Karen Bradley MP has appointed David Blyth to the Theatres Trust Board for a three year term from 1 July 2017.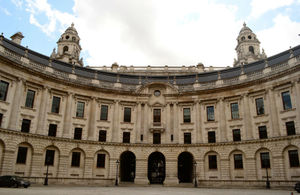 David Blyth has been involved in theatre and arts entertainment management for over thirty five years in both the commercialised and subsidised sectors. In 1987 David joined the management team of the local authority run Fairfield Hall Arts Complex in Croydon and over the next five years was Head of Operations. He joined The Ambassadors Woking as General Manager in 1992 and became Head of Operations for the Company in March 1997, while retaining the role of Chief Executive of the Ambassadors Woking. In February 2000 he joined the board of ATG as Operations Director. He subsequently relinquished the role as Chief Executive of Woking in September 2006 to concentrate on the expanded position of Operations and Buildings Development Director. In March 2011 he was appointed as Ambassador's Property Director, with responsibility for their portfolio of 39 venues across the UK, America and Australia. David retired from Ambassador Theatre Group in 2015. Since his retirement David has become the Chairman of the Marina Theatre Trust in Lowestoft.
Theatres Trust Trustees is not remunerated. These appointments have been made in accordance with the Cabinet Office's Governance Code on Public Appointments. It is a requirement of the Code that political activity by those appointed is declared. David Blyth has declared that he has not carried out any political activity.
Published 17 July 2017