News story
The Rt Hon Chris Huhne MP welcomes European Commission paper on tackling carbon emissions
21 June 2011 Speaking ahead of today's EU Environment Council in Luxembourg, The Rt Hon Chris Huhne MP said: "The Commission's paper on tackling…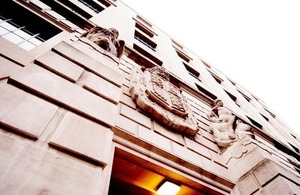 21 June 2011
Speaking ahead of today's EU Environment Council in Luxembourg, The Rt Hon Chris Huhne MP said:
"The Commission's paper on tackling carbon emissions shows that going further, sooner is cheaper in the long run.
"I'm working to convince other EU ministers to give their full backing to the paper, and show that they're serious about getting Europe to the front of this low carbon race, rather than falling behind. This is a green test for the EU.
"It's in Britain's interests that Europe does more to cut emissions because that's how we can get off the oil hook, make our energy supplies more secure and open up opportunities for jobs in the green industries of the future."
Published 21 June 2011