News story
The Rt Hon Chris Huhne MP response to Ofgem consultation on making energy suppliers give 30 days notice of price rises
Responding to today's announcement from Ofgem, Energy and Climate Change Secretary The Rt Hon Chris Huhne MP said: "This is a welcome step …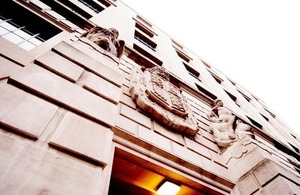 Responding to today's announcement from Ofgem, Energy and Climate Change Secretary The Rt Hon Chris Huhne MP said:
"This is a welcome step forward in getting energy companies to play fair with their customers by giving advance notice of price increases. It's important people know about price hikes before they are charged, so they can budget. In any other business, customers know the price before they buy.
"The best result for consumers will be if energy companies don't block the changes that Ofgem propose. But if they do, I won't hesitate to use my powers to end for good the practice of surprise energy bill hikes, if that's what consultation shows to be necessary."
The Rt Hon Chris Huhne MP warned energy companies last week not to block changes which would give energy consumers advance warning of hikes in bill.
Further information
Published 21 September 2010