The Rt. Hon. Brenda Dean remains Chair of Covent Garden Market Authority
Minister of State, David Heath MP has extended The Rt Hon Brenda Dean's appointment as Chair of Covent Garden Market Authority until her successor…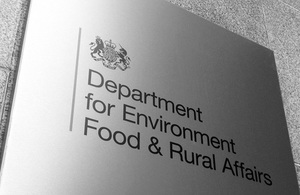 Minister of State, David Heath MP has extended The Rt Hon Brenda Dean's appointment as Chair of Covent Garden Market Authority until her successor is appointed. The extension has been made in accordance with The Code of Practice issued by the Office of The Commissioner for Public Appointments (OCPA). All appointments are made on merit and political activity plays no part in the selection process.
Brenda Dean has been an Authority Member from 21 September 2004 and Chairman since 1 April 2005.
Brenda Dean has served as a non-executive director of Wimpey Plc and Dawson Holdings Plc. She has been Chairman of the Housing Corporation of the Armed Forces Pay Review Body as well as a member of the Senior Salaries Review Body. Brenda Dean was a Board member of the General Insurance Standards Council and Chairman of the Scrutiny Committee and Remuneration Committee She has been a Member of the House of Lords Appointments Commission.
Covent Garden Market Authority is a statutory body, set up by Acts of Parliament in 1961, CGMA owns and is responsible for the operation of New Covent Garden Market and is accountable to the Defra.
Published 19 October 2012