Information to help you get the most out of watching the Royal Wedding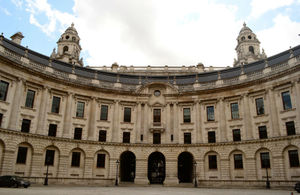 Prince William and Catherine Middleton will marry at Westminster Abbey on Friday 29 April with billions of people around the world watching.
Hundreds of thousands of well-wishers are also expected to head to central London to catch a glimpse of the couple on their big day and join in the celebrations.
If you are planning to make the trip to the capital tomorrow, you can get up-to-date information before you travel from the official online sources:
the official Clarence House Royal Wedding website, which contains details of the service and the procession, along with news about Prince William and Catherine Middleton and their preparations for the day
Directgov, which contains authorised details of how to get to London, a map showing where facilities such as toilets and first aid will be located, and a wealth of other information to help people have a happy, safe and memorable day
As well as lining the procession route, people will be able to watch the wedding on two big screens; one in Trafalgar Square and the other located in Hyde Park. There will be accessible viewing for disabled people at both locations and the Hyde Park screen will also have subtitles. Both screens open at 7am and admission will be on a first-come-first-served basis. More information about the screenings can be found on the Greater London Assembly's website.
People not planning to make the journey to London will be able to follow the event online. The Royal Channel on YouTube will broadcast live coverage of the wedding and updates will be available on the official social networking channels and the Royal Wedding website throughout the day. More information about the plans for online activity can be found on the Royal Wedding website.
Further information
Published 28 April 2011