World news story
The relationship between the British authorities and the so-called "British Chamber of Commerce" in Albania
The "British Chamber of Commerce" in Albania is not in a position to reflect the views of the British business community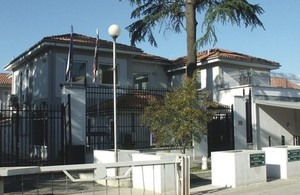 In the light of recent television and press reporting, it may be helpful to clarify the relationship between the British authorities and the so-called "British Chamber of Commerce and Industry in Albania".
The British Embassy has no formal relationship with the "British Chamber of Commerce". The "British Chamber of Commerce" is in fact a private organisation operated by Mr Zenel Hoxha and his wife Mrs Silvana Hoxha. It exists to provide various services to the public and to businesses for which it charges fees. The sums charged are at Mr Hoxha's own discretion. While British Embassy staff and representatives of British businesses have on occasion attended functions at the premises of the "British Chamber of Commerce", there is no British official involvement and no significant involvement of British companies in this body.
It therefore follows that the "British Chamber of Commerce" and its proprietors are not in a position to reflect the views of the British business community to the government, media or public opinion.
The "British Chamber of Commerce" has no role in or influence over the process of application for United Kingdom visas.
The English language tests administered by the "British Chamber of Commerce" do not receive the support of the British Council. They are not among the English language examinations currently recognised as valid by the Albanian Ministry of Education for the purposes of further education in this country. Should any student or other member of the public require advice on English language examinations for various purposes, they are advised to contact the Tirana office of the British Council, who can offer free advice. The British Embassy wishes to take this opportunity to underline its commitment to promoting educational excellence in Albania, including through transparent, rigorously assessed and affordable examinations. All allegations of dishonesty and corruption in this field should be taken seriously and investigated carefully.
Published 12 October 2015