World news story
The Red Arrows perform first ever public display in China
Aviation history was made by the Royal Air Force Aerobatic Team today (1 November) when the Red Arrows performed a public display in China for the first time.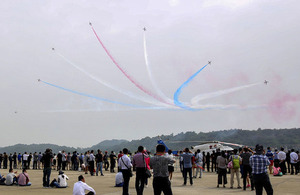 The show takes the number of countries in which the Red Arrows have performed to 57 since 1965 – the team's opening season.   The full display was in front of thousands of people on the opening day of Airshow China in Zhuhai.   Squadron Leader David Montenegro, Team Leader of the Royal Air Force Aerobatic Team and Red 1, said:
It is a huge honour to add to the amazing number of countries in which the Red Arrows have performed by having the privilege to display in China.

The Red Arrows are worldwide ambassadors for the United Kingdom and we're proud to have the opportunity to showcase the best of British to an audience who have not previously seen the team live.

Aviation is a global language and that's been evident in China, where the whole team has received a very warm and enthusiastic welcome.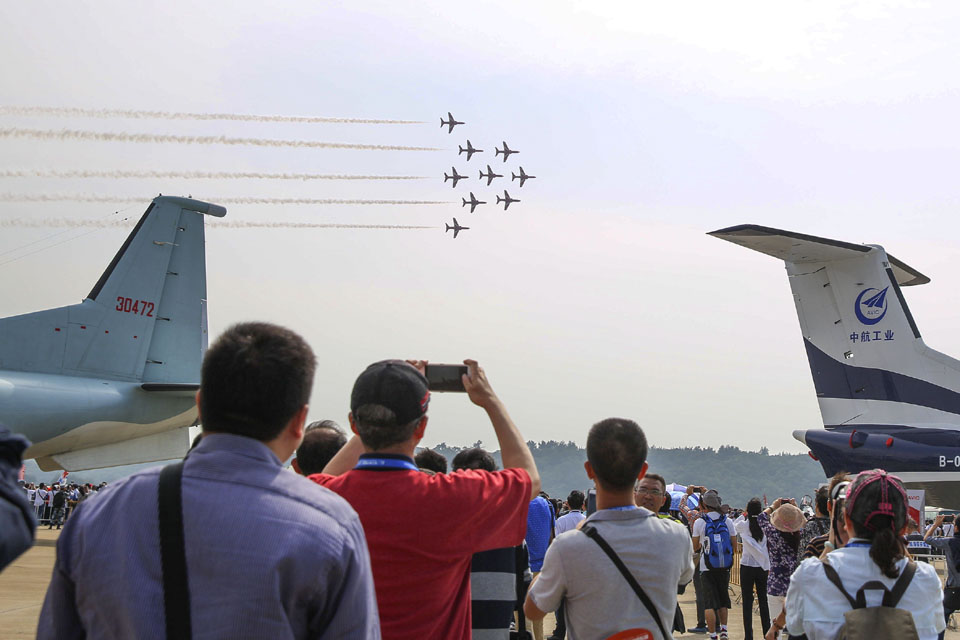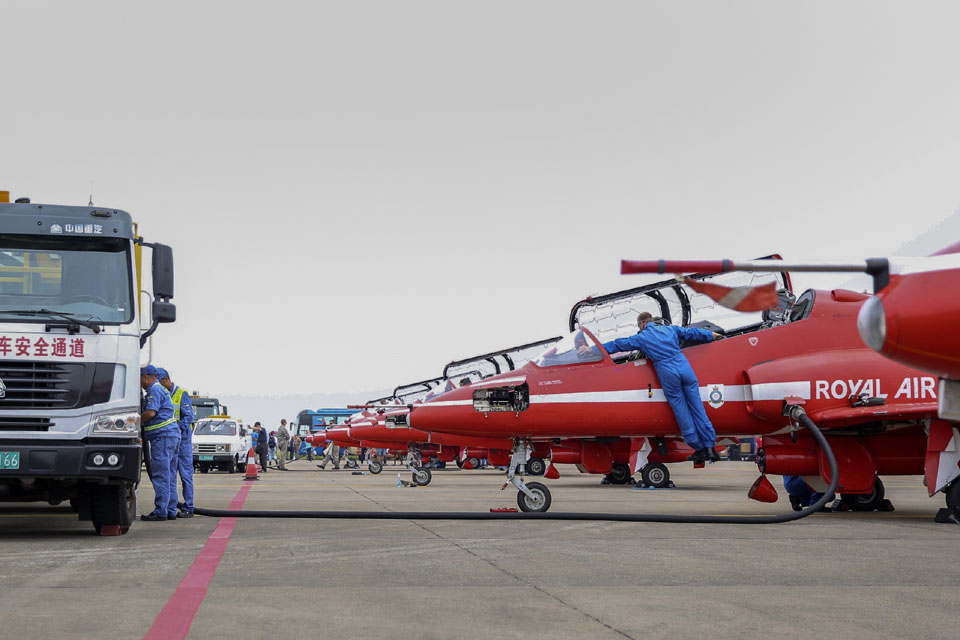 The visit to China is part of the Red Arrows' Asia-Pacific and Middle East Tour, supporting UK interests across innovation, industry and business.
The Red Arrows arrived in China just over a week ago and, since then, the team has carried out a practice display and dozens of ground engagement activities – including visits to schools, universities and meeting businesses – in Beijing, Shanghai, Wuhan and Guangzhou.
Interest in the Red Arrows has been huge in China, with images and interviews with the team seen by tens of millions of people across newspapers, online and on television.
Squadron Leader Montenegro said:
The tour by the Red Arrows is the biggest in a decade and displaying in China is the culmination of more than 18 months of hard work, preparation and logistical planning.
Document information
Published: 1 November 2016