The Prince of Wales to visit the United States of America
The British Government has asked The Prince of Wales to pay a short official visit to the United States from 3rd May to 5th May.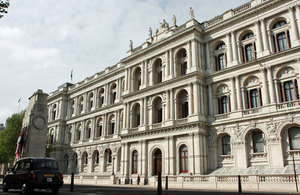 During the visit to Washington DC His Royal Highness will call on President Obama at the White House.
The programme in Washington DC will also include The Prince giving the keynote speech at a conference on sustainable agriculture at Georgetown University and attending an event to support British and American Armed Forces deployed overseas.
Published 7 April 2011