News story
The Prime Minister appoints David Ross as Trustee of the National Portrait Gallery
The Rt Hon Theresa May MP has appointed David Ross to the Board of the National Portrait Gallery for a term of four years, ending on 6 October 2021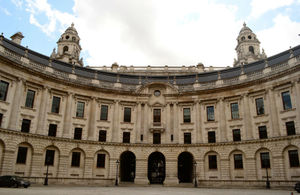 David Ross is a UK based entrepreneur and philanthropist best known for co-founding The Carphone Warehouse Group plc in 1991.
David's philanthropic work is carried out through the David Ross Foundation, which he established. He has a keen interest in British contemporary art and is a passionate supporter of projects that work towards providing greater access to the arts for all.
The David Ross Foundation supports a number of organisations and projects across a range of artistic fields, from music to theatre and the visual arts and is the major sponsor of Nevill Holt Opera. In addition to his business and cultural interests, David is a committed supporter of education having set up the David Ross Education Trust (DRET), which has over 30 Academies across Yorkshire, Lincolnshire and Leicestershire.
Trustees of the National Portrait Gallery are not remunerated. This appointment has been made in accordance with the OCPA Code of Practice. It is a requirement of the Code that political activity by those appointed is declared. David Ross has declared that he has made recordable donations to the Conservative Party - details of which can be obtained from the Electoral Commission website.
Published 8 September 2017