News story
The Prime Minister appoints a new trustee to the National Portrait Gallery
The Prime Minister has appointed Dr Joanna Kennedy to the Board of the National Portrait Gallery for a period of 4 years from 15 June 2015.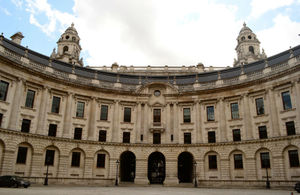 Biography of Dr Joanna Kennedy OBE FREng FICE
Joanna Kennedy is a civil engineer and project manager with wide-ranging experience of leading complex high profile construction projects. She was until 2013 Global Leader for Programme and Project Management, and a Director, with Arup, where she helped create the project management business which twice won Project Management Company of the Year. In 1992 she became the fourth ever woman Fellow of the Institution of Civil Engineers and she was elected a Fellow of the Royal Academy of Engineering in 1997. She was chosen as Woman of the Year in the 2008 Inspire Awards for the Built Environment and in 2013 was winner of the CBI/Real Business First Woman of Engineering. She is a Patron of WISE (Women into Science and Engineering) which she helped launch in 1984.
She currently chairs the Buildings and Estates Committee of the Royal College of Art, having been a Council member since 2001, and is a Trustee of Cumberland Lodge and a Director of the ERA Foundation. Her previous appointments have included the Engineering Council, Trustee of the Science Museum, Council member of the EPSRC, deputy chairman of the Port of London Authority and commissioner of the Royal Commission for the Exhibition of 1851. She was awarded the OBE in 1995 for services to consulting engineering.
Published 16 June 2015