The police dogs of the future
The first MOD Police Service dogs to be born to the police dog unit at Her Majesty's Naval Base Devonport in Plymouth are learning to walk and eat solid food for the first time.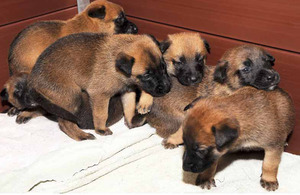 The three-week-old Belgian Shepherd puppies now have their eyes open and are able to walk around their home, albeit tentatively on unsteady legs.
The 12 pups are the police dogs of the future and are destined to patrol MOD assets worldwide, but for now they are one of the main attractions at the base.
Sergeant Matt Robertson, who works at the police dog unit in Devonport, said:
Not surprisingly, people are queuing up to come and see them. The puppies are learning to walk and their eyes are opened fully.
They have all put on a healthy weight and are very well and thriving. We are all very proud of them and their mother Willow.
This is the third litter of puppies to be bred especially for and by the MOD Police, with the previous two taking place at the breeder's kennels and at the MOD Police headquarters.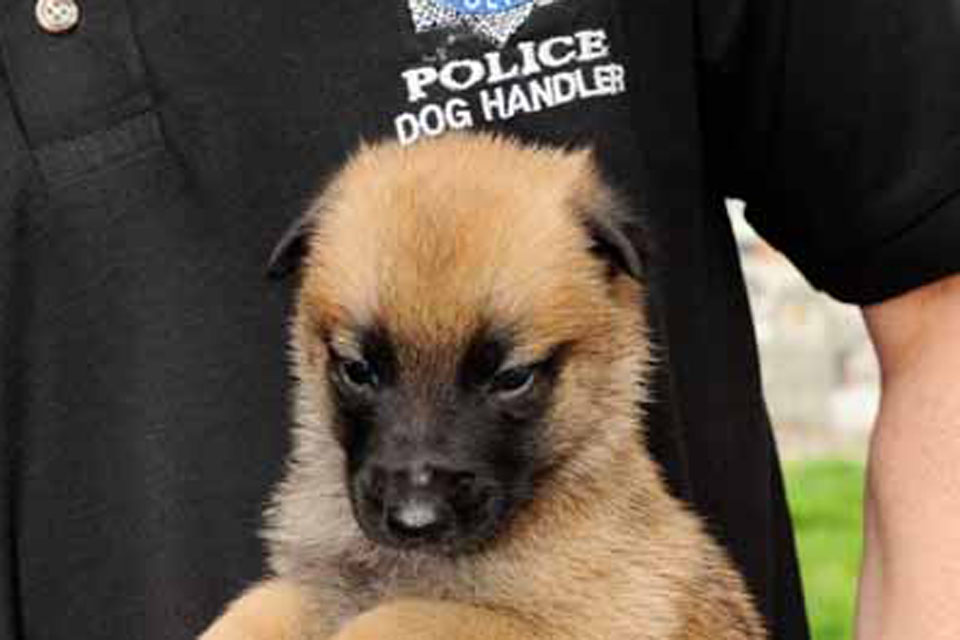 The police dog unit previously bought in German Shepherds as new recruits, but they have increasingly become susceptible to health problems which shortened their working life.
It was decided that the best way to guarantee good quality, healthy dogs and provide value for taxpayers' money was to breed in-house and switch to Belgian Shepherds of the Malinois variety.
Sergeant Robertson said:
The breeding programme guarantees us a high standard of dog, we know the origins of the dogs and their genetic history and their temperament.
This breed is already known for its sociable character and they are easy to train with a high level of fitness.
The breeding programme means we can trace their lineage and parentage - the father is the same in both litters and the mothers are sisters.
We are confident we can carry on this programme, and, within the force, Devonport will become a centre of excellence.
Once the pups have reached the grand old age of eight weeks, they will fly the nest and go for development training - a major step towards playing a crucial role in the UK's security.
Published 6 August 2010