World news story
The Open Government Partnership set to move forward in Burma
Community service organisations working in the field of "open government" in Burma to meet in Rangoon.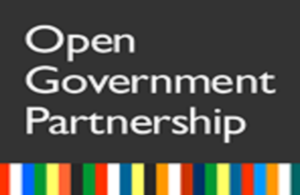 This weekend, community service organisations working in the field of "open government" in Burma will be meeting in Rangoon to discuss the next steps for the Government of Burma's bid for Open Government Partnership (OGP) membership.
The Organisation for Economic Cooperation and Development (OECD) – a Paris-based international economic organisation – was asked by the Government of the United Kingdom to advise the Burmese government on its OGP membership bid since President Thein Sein committed to join the OGP by 2016. Last year, the OECD conducted a preliminary assessment of Burma's OGP membership eligibility. With the OGP commitment likely to be a larger factor in the Union Government's policy initiatives in the coming months, this weekend's event is an opportunity to get the opinions of local organisations included in the open government agenda.
What is the OGP
The Open Government Partnership is an international standard that seeks commitments from participating governments to promote transparency, fight corruption, increase civic participation, and harness new technologies to make governments more open, effective, and accountable. In November 2012, President Thein Sein committed to joining the OGP by 2016.
What this means
For Burma to be eligible to join the OGP would be a tremendous achievement in public sector reform. To meet even the first step towards eligibility, governments must meet minimum standards in public sector governance in four key areas: Fiscal Transparency, Access to Information, Income and Asset Disclosures, and Citizen Engagement. This first step of OGP eligibility is calculated based on a score out of a possible 16: Burma must score at least 12 out of the total 16 points possible, but was scoring only 2 at the time of the OECD's assessment. These two points were earned with the promulgation of last year's Anti-corruption Law, which required disclosures of asset holdings by certain politicians.
Why a CSO seminar
By getting local non-government and community based organisations informed and engaged in promoting a more open government, the OECD and British Embassy are hoping to build greater accountability and more diverse perspectives in Burma's public sector reforms. Futhermore, greater 'civic engagement' is an important criteria for Burma to reach OGP eligibility status, so getting local CSOs involved at an early stage is an important first step.
Quotations:
Angel Gurria, Secretary General of the OECD, at the International Forum for Open Governance last month:
The path toward transparency, inclusiveness, and accountability is not an easy one, as it entails a paradigm shift that puts citizens at the heart not only of public policies but also of the very functioning of public administrations.
Matthew Hedges, Chargé d'affaires at the British Embassy:
The UK firmly believes that the Open Government Partnership's principles and working practices will help to reinforce the positive political and economic reform process being undertaken here. It is essential that civil society plays a key role in embedding OGP standards, serving to help create the groundwork for a healthier collaboration between government and citizens.
Recommended resources:
Eligibility criteria: See more at: HOW TO JOIN OGP
Published 21 October 2014