News story
The new home on the web for the Identity and Passport Service
GOV.UK is the new place for corporate and policy information from the Identity and Passport Service.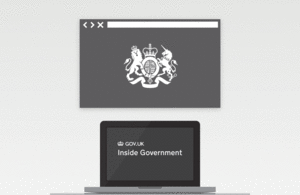 The Identity and Passport Service (IPS) has now moved its content to the new GOV.UK website, joining 16 other departments whose content moved to GOV.UK between November 2012 and March 2013. Content from all remaining departments will be brought into the site in the coming few months.
GOV.UK makes it simpler, clearer and faster to find out:
how government works
what the government is doing
how you can get involved
What this means for our visitors
If you have a page on our current website bookmarked, don't worry. Links will continue to work. Our current web pages will either re-direct to the new pages on GOV.UK that contain the same information, or link to an archived version of the page on The National Archives website.
And there are a number of features mean the website will be much easier to use, allowing you to find the latest information much faster.
There are new ways to search on GOV.UK including an advanced publications search that allows you to filter by keyword, publication type, topic, department and date.
If you are interested in the workings of government you will be able to see information from multiple government departments grouped by topic.
We will be re-publishing our policies in a way that more clearly presents the outcome the government is trying to achieve, and the actions it is taking.
You will also be able to sign up to RSS or email alerts on individual policies, across topics, or for a particular organisation.
You can find out more about GOV.UK from the Government Digital Service Inside Government tour and introductory video.
Published 27 March 2013