Press release
The Need for a North Wales Prison remains strong, says Welsh Office Minister
The need for a North Wales prison was highlighted to Welsh Office Minister David Jones when he visited Caernarfon Magistrates Court today. …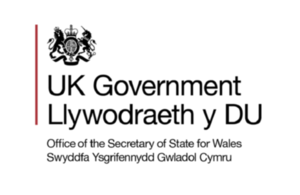 The need for a North Wales prison was highlighted to Welsh Office Minister David Jones when he visited Caernarfon Magistrates Court today.
During his visit, Mr Jones met with representatives from NOMS, the court service, probation, police and local authorities to hear their views on a North Wales prison.
Mr Jones said:  "These agencies have a key role to play in the criminal justice system in North Wales.  It was clear from listening to their concerns that there is a strong need for a prison in North Wales and I was able to offer reassurance that the Welsh Office is supportive of one.  The Secretary of State has already written to the Prisons Minister in support of a North Wales Prison and he is currently reviewing the case."
Mr Jones met representatives of the North Wales victim forum, which seeks to develop best practise in the treatment of victims of crime.
Mr Jones said:  "Today's meetings were extremely helpful and I was impressed with the multi-agency approach to addressing the impact of crime on its victims.  North Wales victims forum is to be congratulated on pioneering this approach, which deserves to be emulated in other parts of the country."
Published 28 June 2010