The National Archives to lead archives sector
Support and leadership for the UK's archive sector will transfer to The National Archives next year.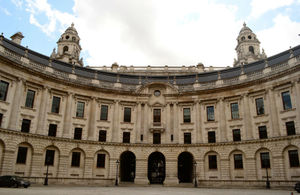 Culture Minister Ed Vaizey has announced the organisation will take on the new responsibilities from April 2012 following the closure of the Museums, Libraries and Archives Council (MLA).
The MLA currently acts as an advocate for the sector and helps archives improve their services and public access.
More than 2,000 bodies, both public and private, hold regularly accessible archives in the UK including universities and local authorities. They face challenges such as the growing need to manage digital information and the growing public demand for online access to digitised content.
Mr Vaizey said: "The UK's 2,000 archives are the gateway to our national heritage and The National Archives is perfectly placed to take on this leadership role, acting as an advocate for the sector and strengthening our network of archive provision. I am very grateful to the MLA for the work they and The National Archives have done in supporting the archive sector and I am confident that The National Archives will continue this important stewardship role."
Oliver Morley, Chief Executive and Keeper at The National Archives said: "Being at the forefront of archive sector development we will be looking to share technologies and business processes, provide advice on archival best practice and help broaden archives' access to funding pools. Even in tough financial circumstances, our focus will continue to be on sustaining and preserving the record, and making it more accessible to the public and volunteers than it ever has been before."
The Department for Culture, Media and Sport is now working with The National Archives and the MLA on the transfer of responsibilities.
Further information
Published 20 April 2011