News story
The nation prepares for Armed Forces Day
With just days to go, organisers are pulling out all the stops to make this year's Armed Forces Day the biggest and best yet.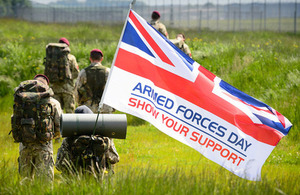 The city of Nottingham will host the national event on Saturday, 29 June, when it is hoped to top the 60,000 people that turned out in Plymouth last year.
The aim of Armed Forces Day is to mark the contribution of Armed Forces personnel past and present. It also gives the country an opportunity to support and thank the military community which includes troops, their families, veterans and cadets.
With just 4 days to go, individuals, companies and local government are getting involved across the UK. Two-hundred-and-twenty-one councils have applied for permission to proudly fly the Armed Forces Day flag above their civic buildings.
Major David Falconer is masterminding Armed Forces Day in the strategic marketing communications team in MOD's Directorate of Media and Communication and believes that it has become a firm fixture in the national calendar.
The celebrations also complement the ethos of the Armed Forces Community Covenant to encourage communities to support the military community locally and raise awareness.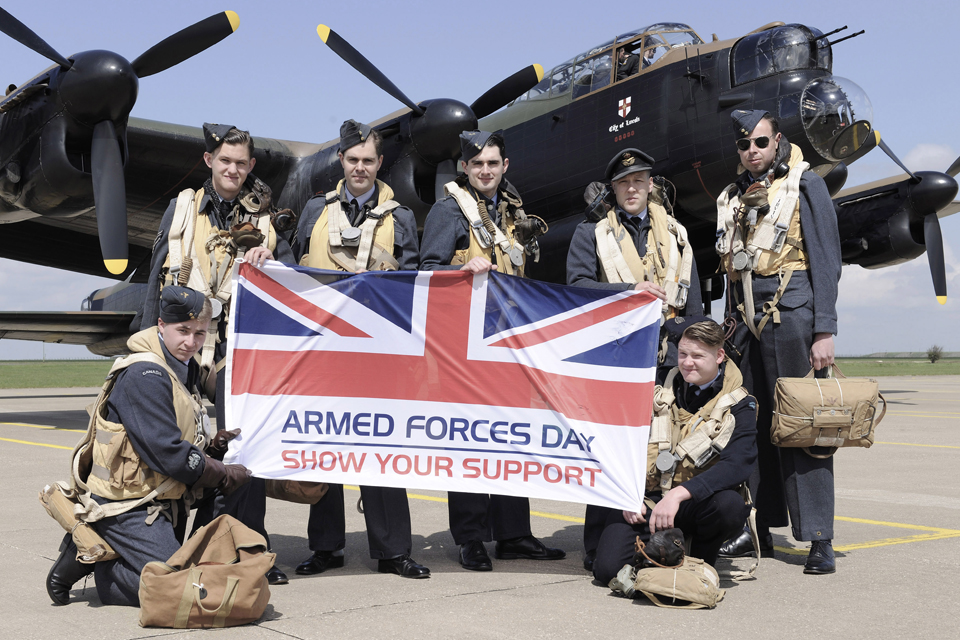 On Wednesday, 26 June, reservists across the UK will proudly wear their military uniforms to work.
And on ITV1's 'This Morning' programme, celebrity chef Phil Vickery will preside over a live tri-Service cook-off between a Royal Navy regular, a Royal Marine, an Army reservist and an RAF reservist. Shot outside the TV studios on the South Bank area of the River Thames, the culinary creations will be rustled up from military ration packs and judged by presenters Phillip Schofield and Holly Willoughby.
And if you're working, don't worry, you won't miss the action as you can follow live updates on Facebook and Twitter.
On Armed Forces Day itself, there will be a day of celebrations in Nottingham city centre and on the Victoria Embankment, including a parade, a drumhead service, a flypast by the Red Arrows and a Typhoon, and dynamic displays involving Royal Marines commandos.
Throughout the UK, the day will be marked with hundreds of exciting family-themed events ranging from parades, pageants and music to aerial displays and performances.
In London, the Royal Artillery Barracks in Woolwich is hosting one of the UK's largest Armed Forces Day events. Attractions include historical re-enactments, animal displays, Laser Quest, fairground rides, military displays, marching bands and bird of prey demonstrations. Air shows taking place across the country will also promote Armed Forces Day.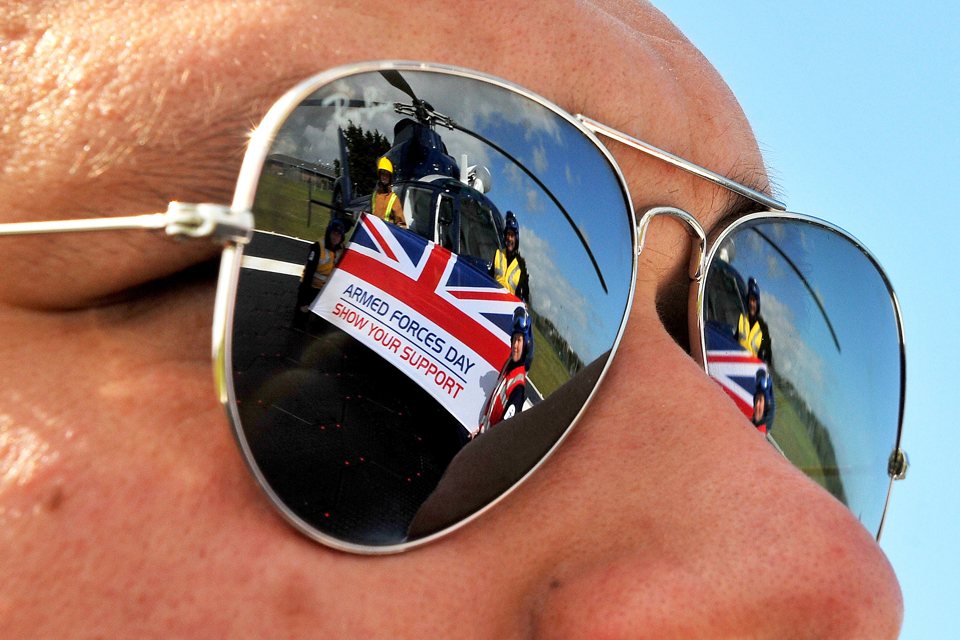 Sport will also play its part; at Wimbledon, 323 military stewards will soak up applause before an appreciative crowd on the middle Saturday of Wimbledon on 29 June. 32 military stewards also staffed Royal Ascot Armed Forces Day on 21 June.
With momentum building, the event has garnered 1.8 million Facebook followers while 39,192 people have subscribed to a special Armed Forces Day newsletter.
Armed Forces Day always draws celebrity supporters and this year is no exception with Gary Lineker, Sir Chris Hoy, Jessica Ennis and Davina McCall expected to tweet support. Among the VIPs expected to attend the national event in Nottingham will be senior royalty and politicians, with names being kept under wraps until the day.
East Midlands Trains and National Express are offering discounted travel for troops and veterans, chocolate confectionery firm Thorntons are offering a 10% discount, and Crown Carveries have generously pledged a free breakfast or lunch at their outlets for military personnel who produce their Service ID card.
You can find out more about what's going on locally so you too can celebrate Armed Forces Day by visiting the Armed Forces Day website.
Published 25 June 2013