World news story
The Leningrad Album - a story of support, courage and friendship
British Consul General in St Petersburg Keith Allan has recently seen the original albums exchanged between British and Russian women during World War II. Here is his account of it.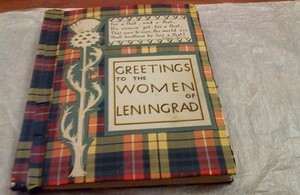 In January 2014, the city of St Petersburg will commemorate the 70th anniversary of the end of the 'siege of Leningrad' during the Second World War. The siege lasted almost two and a half years and claimed the lives of over one million adults and children. I recently visited the Piskaryovskoye Memorial Cemetery in St Petersburg where almost half a million victims of the siege are buried.
There are many remarkable stories of courage and determination during this terrible time. As a native of Glasgow in Scotland I was fascinated to hear the story of an exchange of albums between the women of Coatbridge and Airdrie (near Glasgow) and Leningrad during the difficult days of the siege. These groups of women managed to send incredible words of support and sisterhood during these dark days of the Second World War.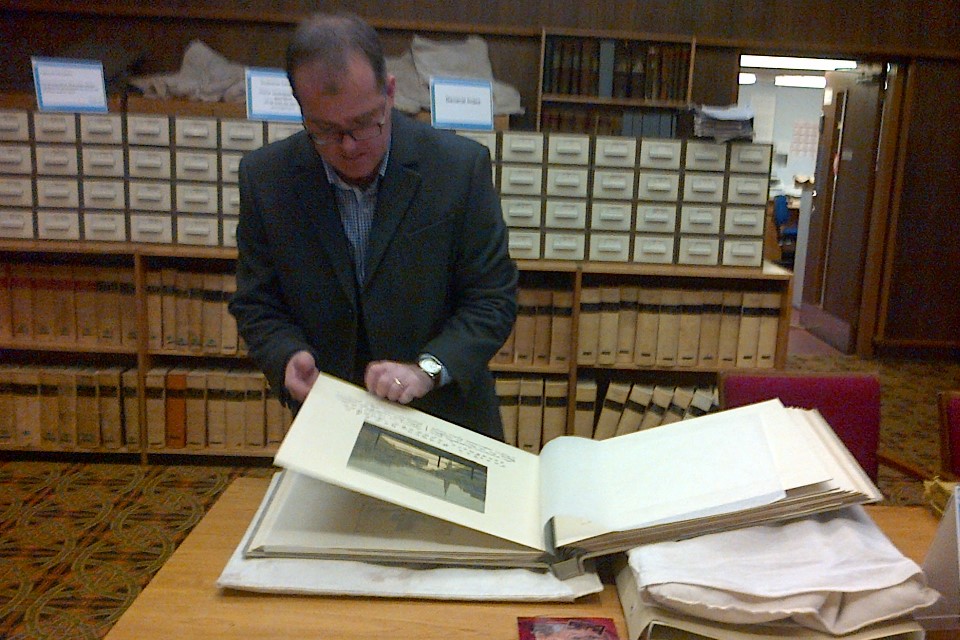 Thanks to the kind assistance of Patricia Grant, the Principal Librarian at the famous Mitchell Library in Glasgow, I was recently able to see the original album which was sent from Leningrad in 1942 and arrived in Glasgow in January 1943. This precious and unique album is being well cared for by the Mitchell Library. I returned to St Petersburg the next day determined to track down the album which was sent to the women of Leningrad from the women of Coatbridge and Airdrie in 1942 via the Soviet Embassy in London. A few phone calls later and arrangements were made for me to visit the album in the repository at the Peter and Paul Fortress in St Petersburg. Again, this album is being carefully preserved by the staff of the Peter and Paul Fortress.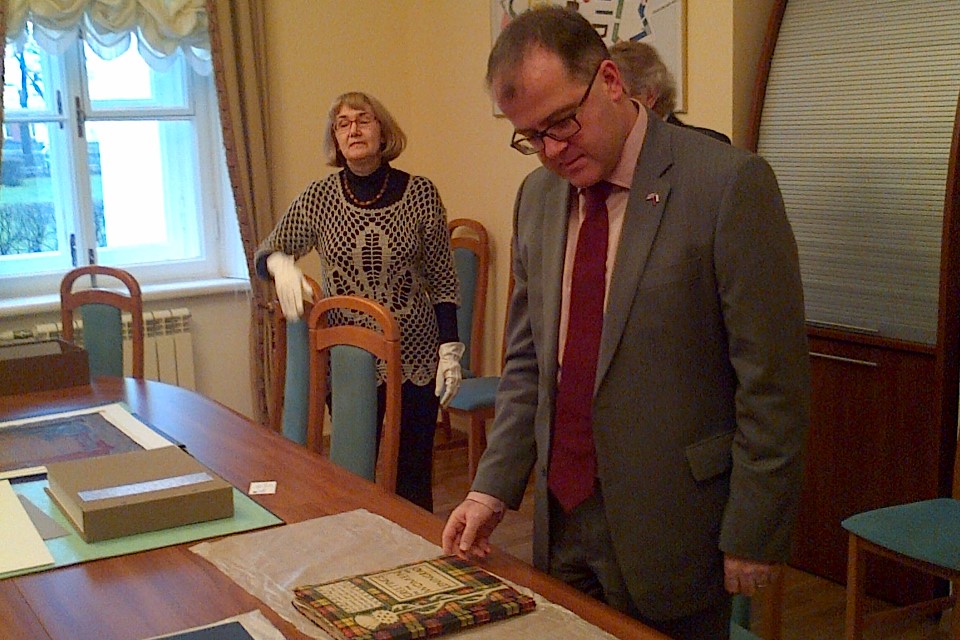 I feel incredibly fortunate to have seen these two beautiful albums and to learn about their unique story of support, courage and friendship between Russian and British women. It is almost 70 years since the end of the siege but these albums survive as an enduring memory of incredible human spirit even in the most difficult times.
Published 19 December 2013