Press release
The Lake District will be UK's new World Heritage nomination
Culture Minister announces 2016 nomination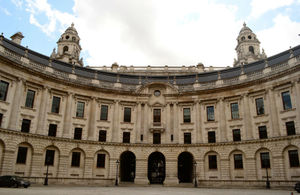 The Lake District has been recommended to go forward as the UK's next World Heritage nomination in 2016, Culture Minister Ed Vaizey announced today.
The nomination will follow bids already invited from the Forth Bridge near Edinburgh this year, and Gorham's Cave Complex in Gibraltar in 2015.
All three sites are on the UK's tentative list of potential future World Heritage nominations. An independent Expert Group recently assessed bids from sites that came forward and England's Lake District was recommended as the next site to be invited to prepare a nomination to UNESCO in 2016.
Culture Minister Ed Vaizey said:
" The UK's heritage is world renowned and the Lake District, England's largest National Park is one of our heritage jewels. The UNESCO nomination process can be very demanding and success is not guaranteed but I believe the Lake District deserves to be recognised and inscribed as a World Heritage Site and I wish all involved the very best."
Once the site's nomination has been submitted, it will then undergo a demanding process of scrutiny and evaluation by UNESCO and its advisory body, the International Council on Monuments and Sites. UNESCO's World Heritage Committee is expected to take the final decision on the Lake District in June 2017.
Notes to Editors
The UK currently has 28 World Heritage sites, spread across all four nations of the UK, and a number of UK Overseas Territories.

The UK's current Tentative List of future world heritage nominations was announced in March 2011 and formally submitted to UNESCO in January 2012.

Six Technical Evaluations were submitted from Tentative List sites who wished to be considered by the Independent Expert Group in the Autumn of 2013. These were Chatham Dockyard and its Defences, England's Lake District, the Flow County, Jodrell Bank Observatory, the Zenith of Iron Age Shetland, and the Twin Monastery of Wearmouth-Jarrow.

The Expert Group which assessed the Technical Evaluations was chaired by Sue Davies OBE, former Deputy Chair of the UK National Commission for UNESCO. Its membership included representatives of the four national heritage bodies: Michael Coulter (Department of the Environment, Northern Ireland), Lesley Macinnes (Historic Scotland), Kathryn Roberts (Cadw) and Sue Cole (English Heritage) along with experts from the UK national committees of the International Council on Monuments and Sites and the International Union for Conservation of Nature, two advisory bodies to the UNESCO World Heritage Convention. The Groups findings have been detailed in this letter from the Chair to the Minister for Culture.

The sites which were not invited to prepare nominations at this stage will be able to take part in the next round of Technical Evaluations, along with other sites on the UK Tentative List, which will take place in autumn 2015.
Press Enquiries: 020 7211 6271 Public Enquiries: 020 7211 6000 Out of hours telephone pager no: 07699 751153
Published 9 January 2014