Press release
The HSE and Wales Office confirm procedure for Gleision Colliery investigation
Following the tragic incident at Gleision Colliery on Thursday 15th September an investigation is now underway. The Wales Office is the central…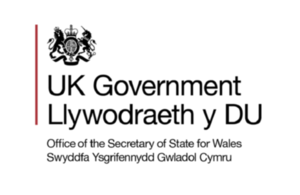 Following the tragic incident at Gleision Colliery on Thursday 15th September an investigation is now underway. The Wales Office is the central government department with responsibility for retaining oversight on how the investigation is progressing.
The investigation, which is routine for any incident such as this, will draw on technical expertise from the Health and Safety Executive (HSE). HSE specialist mine inspectors are on site. They are working closely with South Wales police, who are leading the investigation and have appointed a Senior Investigating Officer.
When an investigation into the incident begins, initially the police will have primacy in accordance with the Work-Related Deaths Protocol agreed between the police, HSE, Local Authorities and the Crown Prosecution Service and HSE will provide technical support. At a later point it may be deemed appropriate for primacy of the investigation to be passed to HSE, as has happened in other incidents.It is too early, however, to say whether this will happen.
A full report into the causes of the accident to be published in due course to ensure that any lessons can be applied. At this stage it is too early to state possible causes and we would urge the media to refrain from speculation.
NOTE TO EDITORS
Further information on the operational working of the Work-Related Deaths Protocol can be found at this link. http://www.hse.gov.uk/foi/internalops/fod/oc/100-199/165_9.pdf

For press enquires relating to the work of the HSE please contact 0151 922 1221.

For press enquiries relating to the Wales Office please contact 07973 303 984.
Published 17 September 2011