The Home Secretary's statement on the coalition agreement
Theresa May explains how the coalition government will work on issues affecting the Home Office.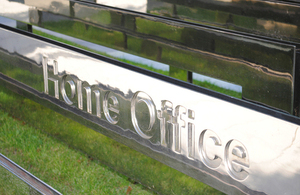 Speaking at the launch of the document which sets out government plans for the next five years, the Home Secretary said the government believed that 'a strong country needs strong citizens, free to make their own choices, not limited and hemmed in by state control.'
'Each generation, those of us who believe in freedom, in human potential, in the idea that the strength of our society comes from the energy and industry and creativity of our people. We must make the case for freedom and fight for it over and over again. And that is certainly true in our country today.'
Read the full coalition document on the Cabinet Office website
Tipping the balance of power
The Home Secretary said that she believes that the balance of power has tipped away from the individual and towards the state.
'We will be hard-nosed defenders of our security and our freedoms,' she promised. 'We will restore civil liberties where they have been lost and protect them where they still exist.'
Giving the public control
The Home Secretary explained that, rebalancing the relationship between the state and the individual 'means more than just limiting the powers of the state – it means giving more control to people.'
Therefore, she said, the coalition planned to run 'the most radical programme of decentralisation this country has ever seen.'
Published 20 May 2010