World news story
The GREAT university inter college debate - 2014
The British High Commission is collaborating with University of Delhi for an inter college debate competition in Delhi on 9 January 2014.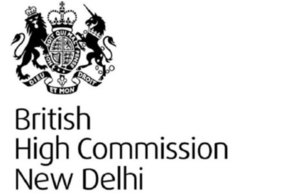 A similar event will be organised by the British Deputy High Commission in Kolkata at St Xavier's college on 21 January 2014.
At least 50 Delhi University colleges will participate in the competition. Eight colleges are participating in Kolkata.
This event in Delhi and Kolkata aims to celebrate and encourage debating prowess and offer opportunity for informed discussion amongst the student fraternity. The winning teams from Delhi and Kolkata will be offered a one-week sponsored tour in the UK, which would include visits to historical sites, academic institutions, cultural events along with peer group interactions. A visit to Scotland/ Wales, UK Parliament and a Virgin Atlantic training facility are also planned.
Virgin Atlantic is partnering with the British High Commission. The winning team will fly on an award winning and most cherished international carrier, Virgin Atlantic to the UK for the one week sponsored study tour.
The finale in Delhi will be held from 1430-1700 hrs IST on 9 January. The Vice Chancellor, Delhi University, Dinesh Singh and British High Commissioner Sir James Bevan KCMG will attend. An eminent jury will judge the event in the finale.
There will be a brief interaction with the participating teams of Delhi at the British High Commission on 8 January 2014.
For more information email Pradyumna Bora.
Follow us on Twitter, Facebook, Flickr, YouTube, LinkedIn, Storify, Eventbrite, Blogs, Foursqare
Published 24 December 2013