World news story
The GREAT Debate 2014
The GREAT Debate is an unique opportunity to celebrate the UK and India's shared culture of vibrant discussion and debate.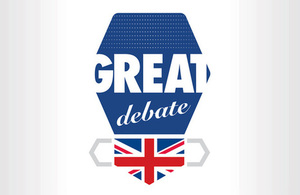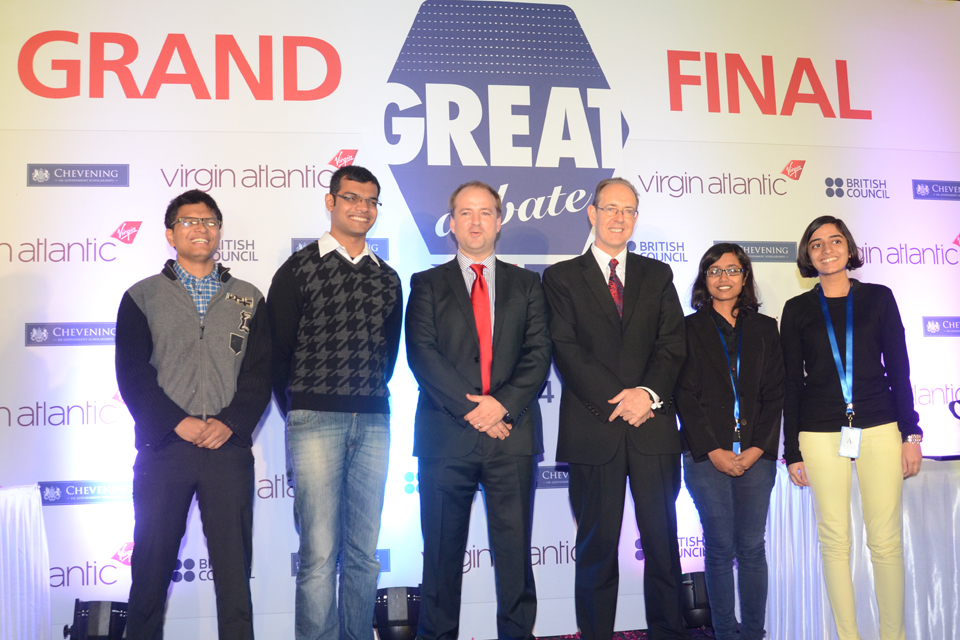 The winners of the second leg of the GREAT Debate competition returned to India after spending a week long sponsored study trip in the United Kingdom. Reeti Sarkar, Sateja Paradkar from Birla Institute of Technology and Science-Pilani, Hyderabad and Arindrajit Basu and Pratik Ranjan Das from National University of Juridical Sciences, Kolkata won the GREAT Debate competition in November 2014.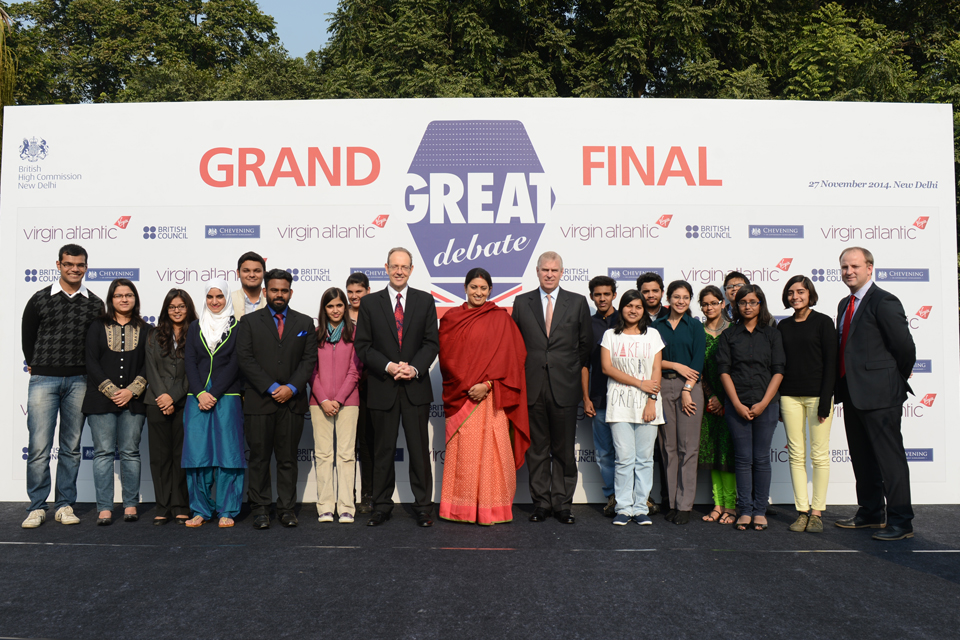 About 450 students from across India participated in the second leg of the GREAT Debate competition. All the 16 finalists even got an opportunity to meet and interact with HRH the Duke of York and Smriti Irani, Indian Union Minister for Human Resource Development.
The second leg of the GREAT Debate competition was held in Chandigarh, Jaipur, Delhi, Kolkata, Guwahati, Hyderabad, Chennai and Trivandrum. This followed the success of the first leg organised in Delhi and Kolkata in January 2014. The competitions provided a unique opportunity to the Indian students to celebrate the shared culture of vibrant discussion and debate recognised in the two countries.
While in the UK, the four winners visited Siemens – The Crystal and the exhibition on sustainable cities, Penal Reforms International, the House of Parliament, Cardiff University, National Assembly of Wales, Rolls Royce Aerospace, London School of Economics, Nehru Centre , A4ID, Virgin Atlantic base, Chatham House, King's College and Lancaster House. They also witnessed the unveiling of the Gandhi Statue at the Parliament Square.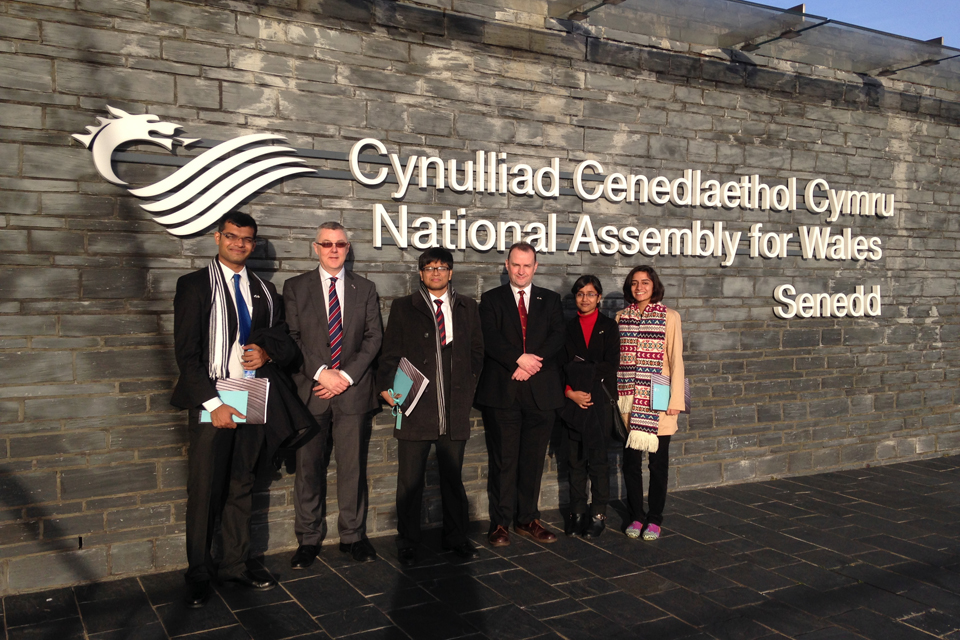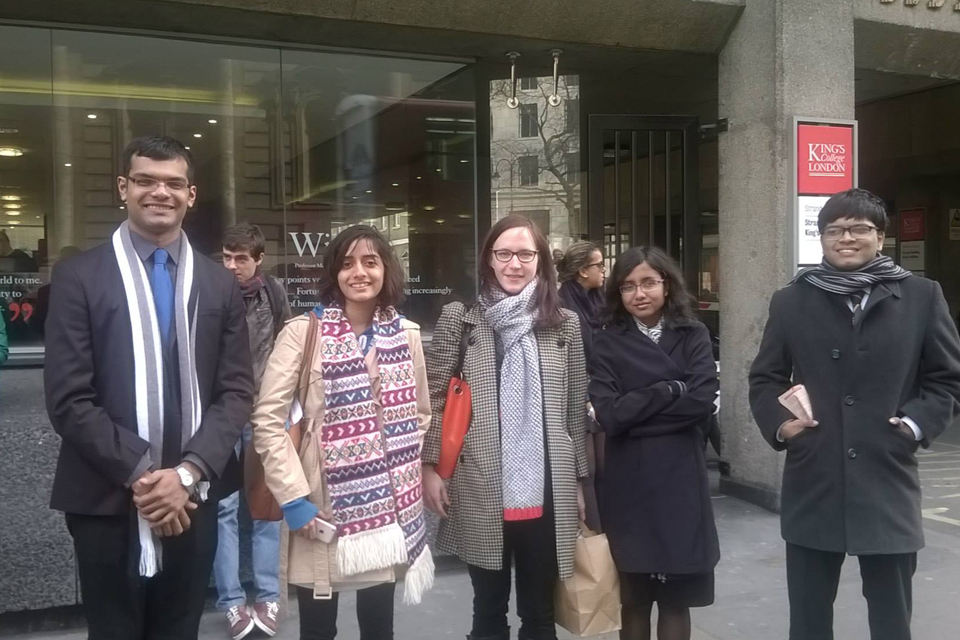 Reeti Sarkar describes UK as:
A beautiful mix of heritage and modernism - from art, culture, the royalty and even the regular architecture on the streets, it's amazing to see how people have adapted their age old establishments into a modern lifestyle. And the great mix of private companies, NGOs, universities, governmental organisations, etc., gave us a great insight into how numerous different sectors of UK reflect upon their own country as well as India'.
The competition was organised by the British High Commission in partnership with the British Council, Chevening Scholarships and Virgin Atlantic.
Video the GREAT Debate: Here's what our first edition winner had to say on why should you participate
The GREAT Debate: Why should you participate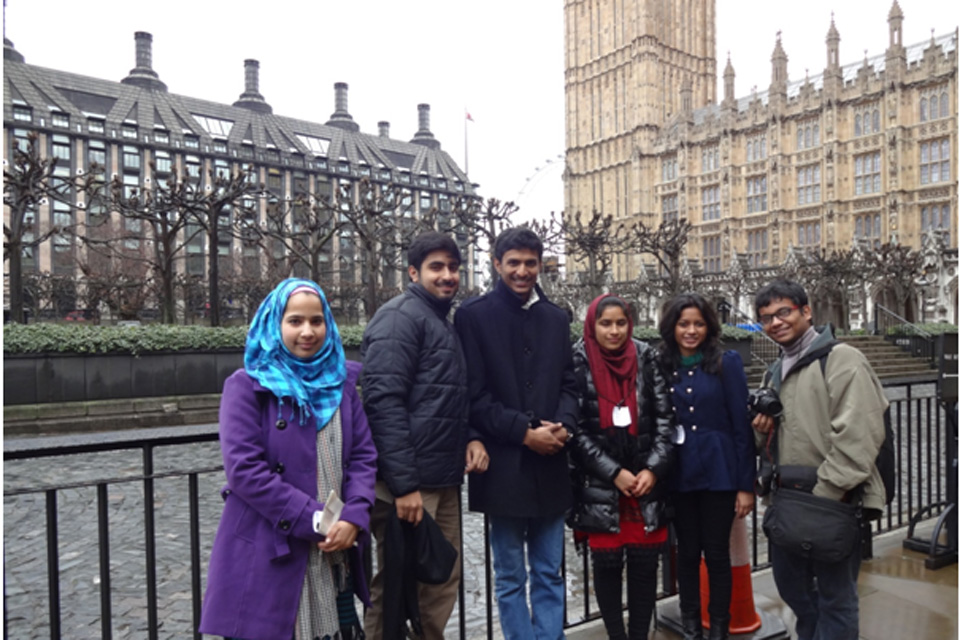 The first instalment of the GREAT Debate was held early this year:
Winners were:
Akshay Labroo and Nikhil Saha: Ramjas College

Abhishek Pal, Anamika Sen: Jadavpur University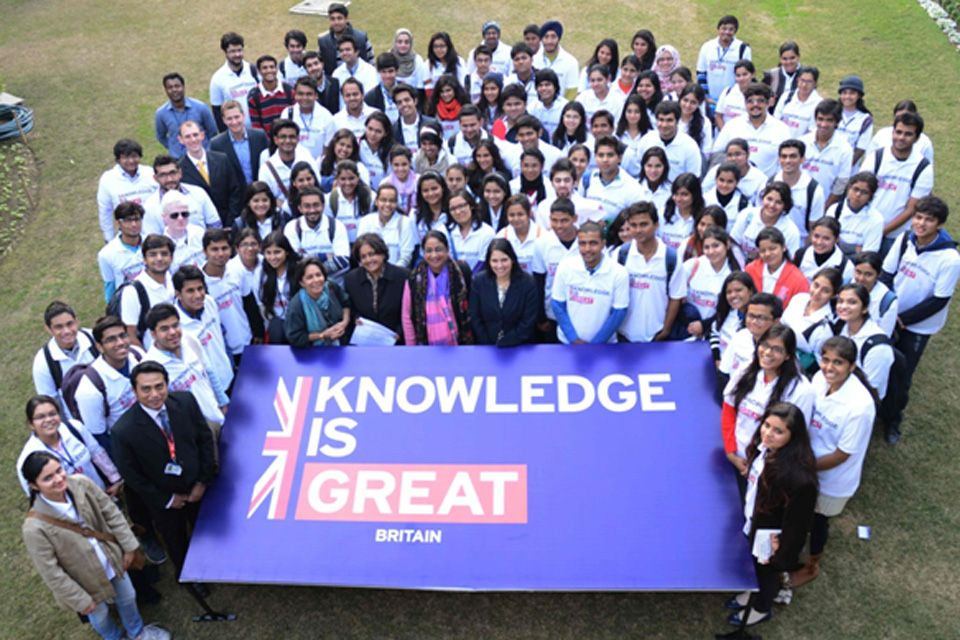 Watch this space for more details on the GREAT Debate 2015!
Published 14 August 2014
Last updated 15 April 2015
+ show all updates
New content has been added.
winners were added
First published.