The General Register Office celebrates 175 years of civil registration
Sarah Rapson, Registrar General for England and Wales, looks at 175 years of public service for the General Register Office. She writes...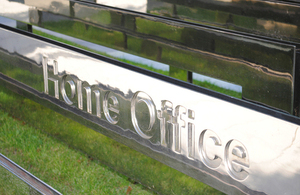 'It's not often that we find ourselves celebrating a 175th birthday, but 1 July 2012 sees the 175th anniversary of the day - 1 July 1837 - when the civil registration service started in England and Wales.
'The service was the creation of the Registration Act 1836, which had established the post of Registrar General. The first of my predecessors in this post, Thomas Lister, was appointed in September that year and worked to establish the system which came into effect the following July, some eleven days after the new monarch, Victoria, came to the throne.
'It was based at Somerset House in Central London, where the General Register Office (GRO) was from 1837 to 1974, when it moved to St Catherine's House, also in London. Many of the administrative functions have been carried out in Southport, Merseyside, since the Second World War, and certificate production moved there too in the early 1990s. Southport remains its main location today.
Civil marriage
'From 1 July 1837, every birth and death occurring in England and Wales had to be registered by the local registrar. The new system of civil marriage had been introduced earlier that year, so with these changes the system of registration - which would be very recognisable to those in registration today -came into being.
'The world today is very different to that of 1837, but some of the key reasons why the system was set up are still valid today:
the need to record all births that take place, as a protection to the individual who has been born as well as to aid with planning of services
the need to clearly record marriages in a way which brought clarity to a previously erratic system
the need to record each death - again, as a protection to individuals but also so that information on causes of death could be collated and studied
260 million records
'Over the 175 years since those early days of the service, civil registration has become a trusted and secure way of holding data across England and Wales, both centrally and locally. The register office has become a recognised part of our national life, whilst the fact that GRO now holds over 260 million records has greatly enhanced the process of searching for family histories and backgrounds.
'Together, the work between local offices and GRO is a great model for partnership working which has gone from strength to strength.
'I believe that we should be proud of the standards that have been maintained over the years to keep the registration service in this respected and trusted position.
'So congratulations to all those working in GRO's home in Southport, who continue to provide such a good national civil registration system. I look forward to continuing to improve our service to the public over the years to come.'
Published 29 June 2012