The first line of medical support in Helmand
Lance Corporal McLoughlin is part of the Royal Army Medical Corps. He is currently attached to the Royal Dragoon Guards, serving on the front…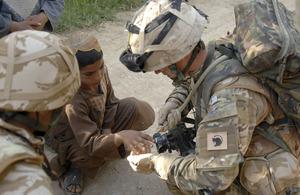 Lance Corporal McLoughlin is part of the Royal Army Medical Corps. He is currently attached to the Royal Dragoon Guards, serving on the front line in the southern district of Nad 'Ali.
The patrol base in which they live is some two kilometres from any other ISAF locations. It regularly comes under fire from insurgents, as do the soldiers who patrol the surrounding area to provide protection and security for the local villagers.
LCpl McLoughlin said:
As a medic within the infantry, I'm an infantry soldier when I'm out on the ground but I carry a lot of medical equipment with me in case my skills are needed.
So I'm kind of dual-traded in a way. I do their job, but I also do a trade of my own.
LCpl McLoughlin spends most of his time out on patrol. It is his job to provide the immediate life-saving first aid to soldiers if the worst should happen.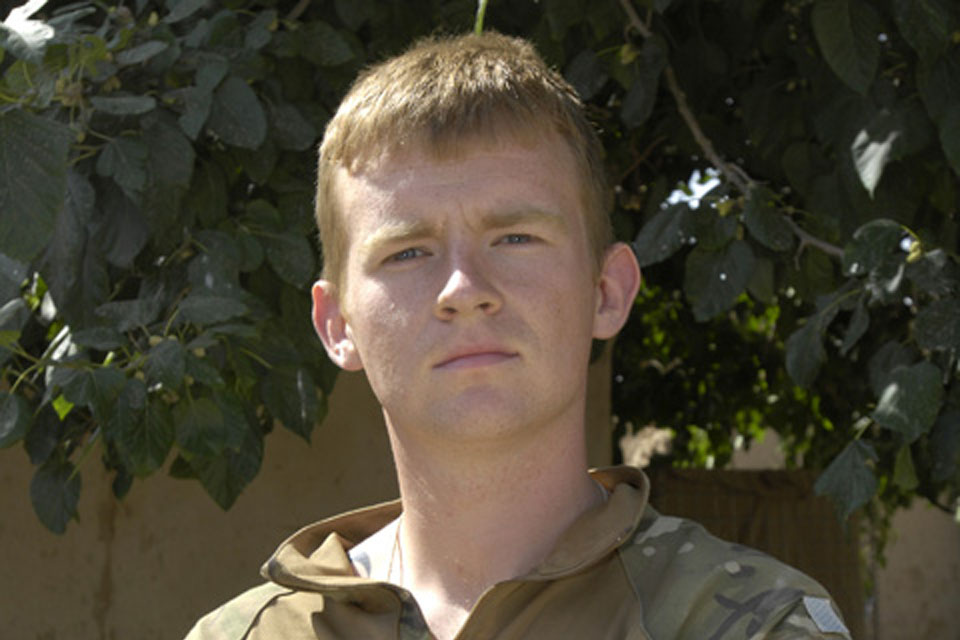 This can include applying tourniquets and field dressings and administering fluids and pain relief until the Medical Emergency Response Team are able to extract the casualty by helicopter.
Each of the soldiers he serves alongside also has basic medical training but his specialist knowledge and equipment provide crucial extra support.
Inside the patrol base, he is the go-to guy for routine medical problems. He said:
The lads do come to me a lot and ask for basics such as sunscreen or ask me to look at their feet, just little things. I'm also there if people need to talk things through.
In addition to working with British forces, LCpl McLoughlin now spends some of his time teaching the basics of first aid to the Afghan National Police who are attached to the patrol base.
This is part of ISAF's increasing role to partner with the Afghan security forces as well as mentoring them. It's a crucial job as he's preparing Afghan forces to eventually provide the security for their own country.
LCpl McLoughlin said:
Every person gets skills fade so we teach the Afghan National Police to refresh their skills - everything from putting on a tourniquet to assembling a stretcher.
Anything that will allow them to help themselves if ISAF isn't there. They now have the skills to save lives.
Published 4 June 2010