The Few remembered at Westminster Abbey
The Prince of Wales and the Duchess of Cornwall led the nation yesterday in paying tribute to the massive sacrifice of the men and women of Fighter Command who defended the skies of the UK during the Battle of Britain.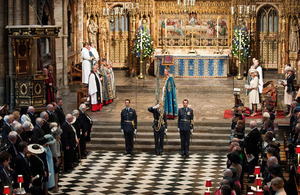 The commemoration started with the laying of wreaths at the RAF memorial by the Thames on London's Embankment.
Later, at Westminster Abbey, several dozen veterans who had piloted Hurricanes and Spitfires during the dark days of 1940 when Britain was in great danger of invasion were ushered into their seats by young men and women of today's Royal Air Force.
'The Few did not let us down; they displayed courage over fear and hope rather than despair' is how the Venerable Ray Pentland, Chaplain-in-Chief of the RAF, described the aircrews from 1940.
Although it is 72 years since the tide was turned during the Battle of Britain, many of the qualities shown by the aircrews underpin the modern Royal Air Force. Most recently the capacity for airmen and women to respond flexibly was shown during this summer's Olympics.
Amongst the thousands of military personnel providing security was a flight of Quick Reaction Alert (QRA) Typhoons from RAF Coningsby. Ready to scramble at a moment's notice in case any air threat was identified over London, QRA crews are in many ways today's successors to the Fighter Command 'Few'.
After the service, a reception at Church House attended by the Prince of Wales and the Duchess of Cornwall provided an opportunity for the viewing of portraits of veterans that had been commissioned by artists trained in the Prince's Drawing School.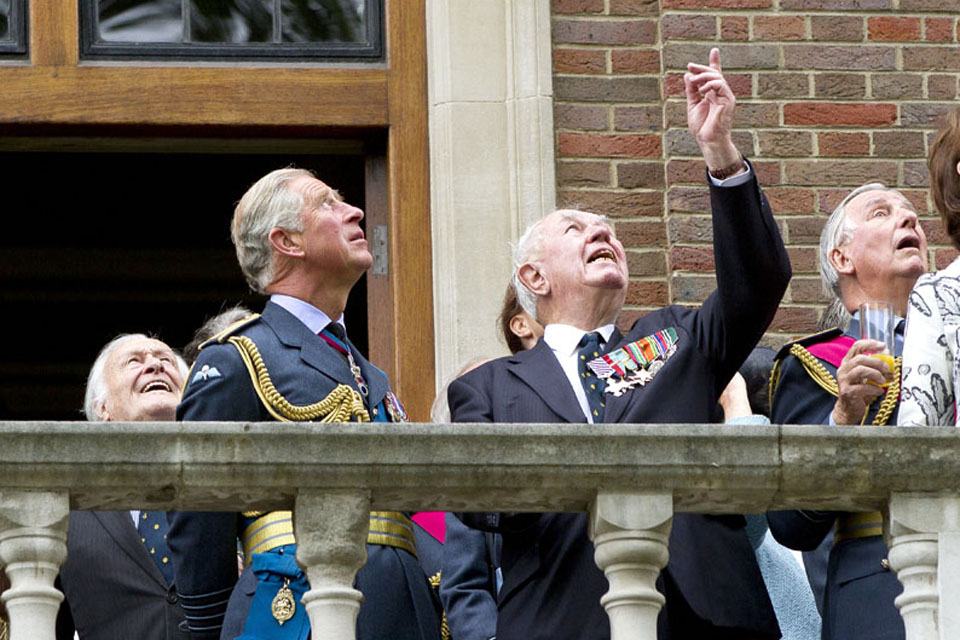 The event was a great opportunity for veterans to swap anecdotes and for the War Widows Association to continue the important work they do for their 4,000 members.
The day was summed up by Flight Lieutenant Vicky Littlechild from HQ Air Command at RAF High Wycombe who said:
It's been brilliant today; there are so many stories. We owe a debt to these people - without whom we would not be free.
Lorna Donaldson, secretary of the War Widows Association, said:
It has been very moving and very relevant. Everybody felt included in the thanksgiving service.
Squadron Leader (Ret'd) Michael Wainwright AFC, who the RAF put into Tiger Moths for basic flying training in 1937 and subsequently converted from Blenheims to Spitfires in 1940, was more prosaic, revelling in his early days in the RAF. He said that he never told his RAF instructors that he had learnt to fly before he joined the Service:
They couldn't work out why I picked it all up so easily," he said.
Flight Lieutenant Ian Davies, currently with 32 (The Royal) Squadron, and recently back from Afghanistan and the Middle East, said:
It's an enormous privilege to escort the squadron standard down the Abbey and in doing so to think what's gone before me.
Published 17 September 2012