The facts about immigration
Home Secretary Theresa May corrects some misconceptions about immigration policy.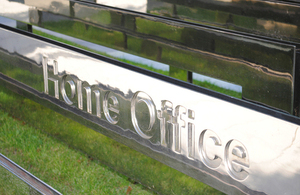 One:
That all foreign students coming to this country are good for the economy. 
Fact:
Many so-called students have been applying for low-grade courses at bogus colleges in order to work here in low-skilled jobs.
Two:
That foreign students are only temporary visitors, so they're not really immigrants. 
Fact:
One in five foreign students are believed to stay here for more than five years. 
Three:
Our student visa regime is damaging Britain's universities.
Fact:
While we have cut the number of student visas, just by tackling abuse, the number of foreign applicants to British universities is up.
Four:
That the cap on economic migration is hurting British businesses.
Fact:
Because of the abuse of the old tier one system, we've been able to set a reasonably generous limit for tier two visas, and that limit has not yet been reached.
Five:
You can't control immigration without hurting the economy
Fact:
Uncontrolled, mass immigration displaces British workers, forces people onto benefits, and suppresses wages for the low-paid. Controlled immigration means you can attract the brightest and the best who genuinely contribute to our economy and society.
Six:
Wanting to control immigration in future is an attack on people who have already settled here or their children.
Fact:
The evidence suggests that recent immigrants and ethnic minority Brits are amongst those who lose the most from mass immigration.
Seven:
You can't control immigration because you can't do anything to restrict European immigration.
Fact:
Net British and European migration is broadly in balance. And we can introduce transitional controls on new member states, we can take action to restrict the demand for European workers from British employers, and we can be smarter about the benefits and services we provide for foreign nationals.
Published 12 December 2012