News story
The Energy Information Regulations - Domestic Ovens
An NMO report has found that 25% of ovens on the UK market were enhancing performance capabilities through the misuse of tolerences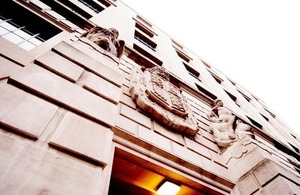 The National Measurement Office (NMO) has addressed misleading consumer information about the amount of energy used by domestic ovens. Companies were detected exploiting the market surveillance tolerance which is designed to be applied by enforcement authorities when assessing compliance.
The Energy Information Regulations 2011 require suppliers of ovens into the EU marketplace to provide accurate consumer information on energy labels detailing the supplier's name, model identifier, energy consumption and class and, where applicable, usable volume, size and noise. The information should be supported by technical data evidencing accuracy to ensure consumers are able to make an informed purchasing decision.
An NMO report highlighted that 25% of oven brand names on the UK market were misusing the market surveillance tolerance in order to enhance the apparent performance capabilities of their products. Therefore, further engagement was commissioned to target those businesses gaining a market advantage over their competitors.
Where possible, the NMO worked with individual companies to achieve an outcome that would remove the reliance on the tolerance across the market. Those manufacturers whose evidence provided in the first market surveillance project suggested accurate labelling of the oven were also contacted by letter to bring their attention to the NMO's view. This was to tackle any potential issue of the sample originally analysed not being representative of the manufacturer's entire oven range.
The engagements from this project resulted in all the businesses accepting the NMO's stance and forming agreements which would remove this misuse of the market surveillance tolerance.
The impact of the project can be assessed through examining the volume or value of ovens sold in the UK each year. Approximately 1.5m ovens are sold on the UK market annually. The commercial cost of this is estimated at almost £600m. Therefore, with 25% of the market previously exploiting the tolerance, the cost of goods affected by the project is in the region of £150m.
To quantify a saving to the consumer, UK consumers were spending £700,000 more per year on their utility bills than they might have done had they had access to accurate product information regarding their oven's performance and chosen the more efficient appliance. Consumers should now be completely confident the oven they are buying performs to the standard manufacturers are declaring on the energy label.
Published 23 April 2014