The economic impact of UK film
UK film industry contributes over £4.5 billion a year to UK GDP and more than £1.2 billion to the Exchequer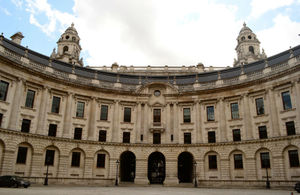 'The Economic Impact of the UK Film Industry', an independent report published by Oxford Economics, was commissioned by the UK Film Council, Pinewood Shepperton plc, Framestore, Cinesite and Double Negative.
It concludes that the UK film industry is substantial, is weathering the recession well, and its long-term trend is one of strong growth and expansion.
More information, and the full report, at the UK Film Council.
Ed Vaizey, Minister for Culture, Communications and the Creative Industries, welcomed the report's finding. 
"The creative industries are a British success story," he said. "They continue to grow, and the government sees the real potential they have to help our economy in the coming years. This report is evidence of how important British film is to our economy as well as promoting our cultural life, our identity and diversity on the international stage."
The UK Film Council is the Government-backed lead agency for film in the UK. It is one of this department's non-departmental public bodies
Published 8 June 2010