News story
The Dudley Group NHS Foundation Trust: Monitor launches investigation
Monitor launched its investigation due to the trust's performance against the national accident and emergency waiting time target.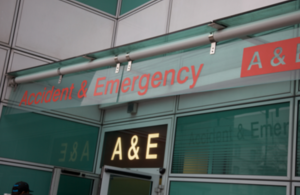 The Dudley Group NHS Foundation Trust consistently failed to meet a national target of seeing 95% of patients within 4 hours at A&E.
The trust has not met this target in 4 of the last 5 financial quarters.
Monitor also has concerns about the deterioration in financial performance at the trust and this will also be looked at during the investigation.
The Dudley Group provides services throughout the Black Country from three hospitals:
Russells Hall Hospital in Dudley
Guest Outpatient Centre in Dudley
Corbett Outpatient Centre in Stourbridge
No decision has been taken about whether further regulatory action is required and an announcement about the outcome of the investigation will be made in due course.
Adam Cayley, Regional Director at Monitor said:
"The trust is taking too long to see patients in A&E. We're also concerned about its financial position. We're launching an investigation to get to the bottom of these issues and understand whether or not we need to step in."
Published 4 July 2014