The Democratic Republic of Congo celebrates 50
Today marks the 50th anniversary of the independence of the Democratic Republic of Congo. The UK, through its Embassy in Kinshasa has published a book to celebrate this anniversary.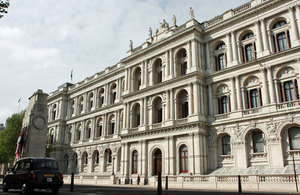 The British Embassy is organising a series of events to mark the occasion and has produced a book covering key projects supported by the United Kingdom in the DRC over the last fifty years.
The principle aim of the UK's presence in the DRC is to help reduce poverty and consolidate peace. The Embassy in Kinshasa is working with the Government of the DRC and other Congolese and international partners to advance these goals.
You can read more about the Embassy's work at the British Embassy Kinshasa's website and through our blogger in the DRC, Rachel Brass.
Published 30 June 2010