News story
The Choir: a year with the Military Wives
Choirmaster Gareth Malone and key members of the Military Wives Choir reflect on their extraordinary journey in a Christmas Day television special.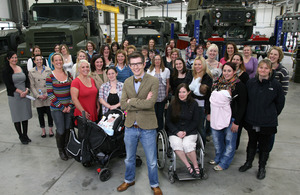 In February 2011, Gareth Malone went to the military base at Chivenor to set up a choir for the wives left at home alone while their men are on duty for months at a time.
In the Christmas Day show, we hear from Gareth and key members of the choir as they reflect on their extraordinary journey including their performance of a song, specially written by royal composer Paul Mealor, at The Royal Albert Hall.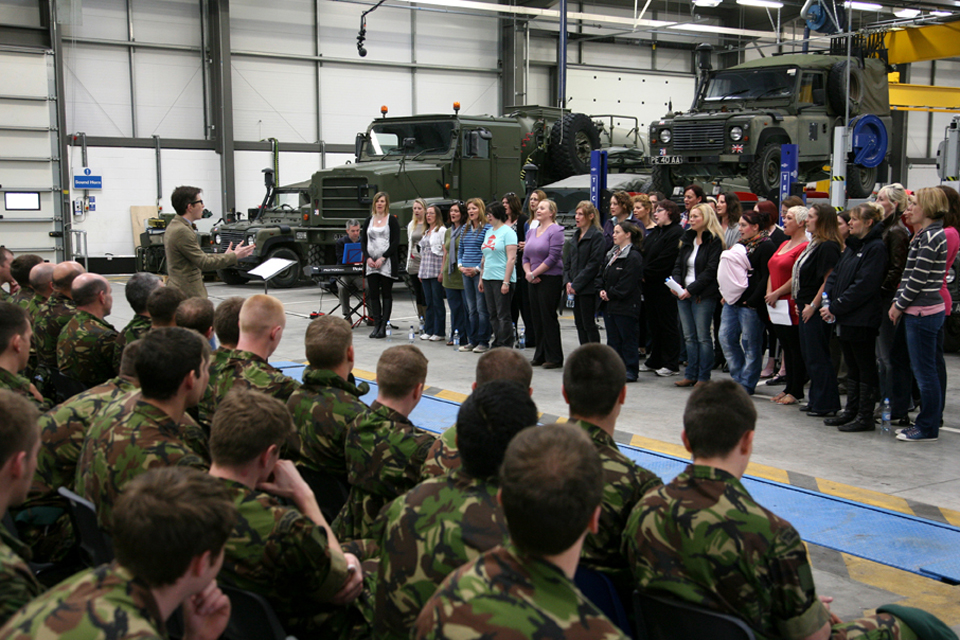 The film shows the women as they launch their first single, which topped the Christmas charts, visit 10 Downing Street, perform at the Golden Jubilee and win a Classical Brit.
We also hear of the legacy of the original choir - the setting up of a charitable foundation that provides the support for a growing network of over 60 military wives choirs in bases across the UK, Europe and the Falkland Islands.
As soloist Sam Stevenson says:
This was Gareth's dream and it came true and not many people can say their dreams have come true in life. I don't even think I could express to Gareth how grateful we all are for it, it's just, he's really changed our lives.
Published 21 December 2012