News story
The Chief Inspector publishes his latest country of origin information report
The report reviewed the Home Office country information on the Democratic Republic of Congo, Iran and Turkey.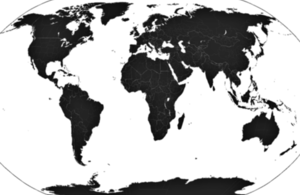 My latest review of the Home Office's Country of Origin Information products, which covered the Democratic Republic of Congo, Iran, and Turkey was sent to the Home Secretary on 1 August 2018.

In light of the Home Office's equivocal responses to my recommendations, which I saw for the first time on 4 December, and which show little inclination to look seriously either at the resourcing of this function or at the way it currently works, I am surprised that it has taken four months to publish my report.

The members of the Independent Advisory Group on Country Information, who support me in this work, give their time freely on the understanding that the reviews they oversee make a difference. This latest response is poor reward for their hard work.

For the record, I do not believe that the cost of translating material into English should be a consideration where that material is essential to a proper understanding of country conditions.
David Bolt
Independent Chief Inspector of Borders and Immigration
Published 5 December 2018