News story
The Budget will help rebalance the Welsh Economy, Cheryl Gillan tells Welsh Grand Committee
Measures announced in last week's Budget will help rebalance the Welsh economy and promote long-term sustainable growth, Welsh Secretary told…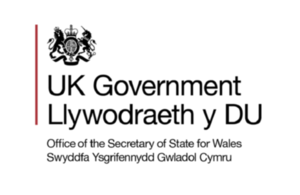 Measures announced in last week's Budget will help rebalance the Welsh economy and promote long-term sustainable growth, Welsh Secretary told a meeting of the Welsh Grand Committee on the Budget today.
On the day that a report was published by Experian Public Sector on the state of the Welsh economy, Welsh MPs were given an opportunity to question the Chief Secretary to the Treasury Danny Alexander on how the Budget will impact Wales.  The Experian report, which earlier this week was presented to the Wales Office's Business Advisory Group, provides a range of data on the strength of the Welsh economy and the challenges it needs to address.  It also showed that many of the economic issues that Wales faces are long-standing and predate the recession.
Mrs Gillan said:  "The report by Experian clearly sets out the scale of the problems we inherited and that is why through the Budget and our plans for Growth we are putting measures in place to address these issues by supporting businesses and families.  It was therefore particularly pleasing to once again welcome the Chief Secretary to the Treasury to the Welsh Grand Committee to outline our plans to reduce the deficit and rebalance the Welsh and UK economy.
"Returning Wales to sustainable, balance economic growth is my first priority.  The size of the challenge before us remains as daunting as ever, but we are up to the challenge.  The Budget showed how we will achieve the growth we need to stimulate the economy and free up our businesses and this has been welcomed by business organisations in Wales such as the CBI and the South Wales Chamber of Commerce. 
"This Government, working with the Assembly Government, will do all it can to support growth and send a clear message that Wales is open for business.   The Budget is pro-growth and fair.  It is a Budget that works for business, works for families and works for Wales."
Published 30 March 2011