World news story
The British high commission funds seminar on new legislation to prosecute lottery scamming
The British High Commission has provided funding for a seminar on the newly enacted, Law Reform (Fraudulent Transaction) (Special Provision) Act 2013.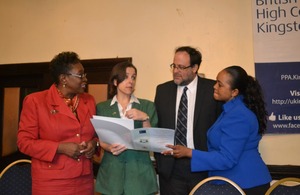 The seminar which was hosted by the Financial Investigation Division (FID) and the Office of the Director of Public Prosecutions (ODPP) brought together over 90 participants from government entities. Participants came from the judiciary, the Law Reform Division of the Ministry of Justice, the Office of the Parliamentary Counsel, the Office of the Director of Public Prosecutions (ODPP), Financial Investigation Division (FID), and law enforcement personnel both locally and internationally.
The purpose of this seminar was to emphasize the need for an integrated approach to the prosecution of offences under the Act and in particular the lottery scam. This was particularly timely as the Act was recently passed by the Jamaican Parliament.
Acting British High Commissioner, Julia Sutherland, in her remarks said;
The United Kingdom Government realises the importance of the issue to Jamaica and the Jamaican diaspora. Although the focus of the lottery scam has so far mainly been United States citizens, it was linked to international organised crime that also affects the United Kingdom. The British High Commission was therefore pleased to continue to provide support to the ODPP, FID, and the Jamaican Justice sector in their efforts to reduce financial crimes.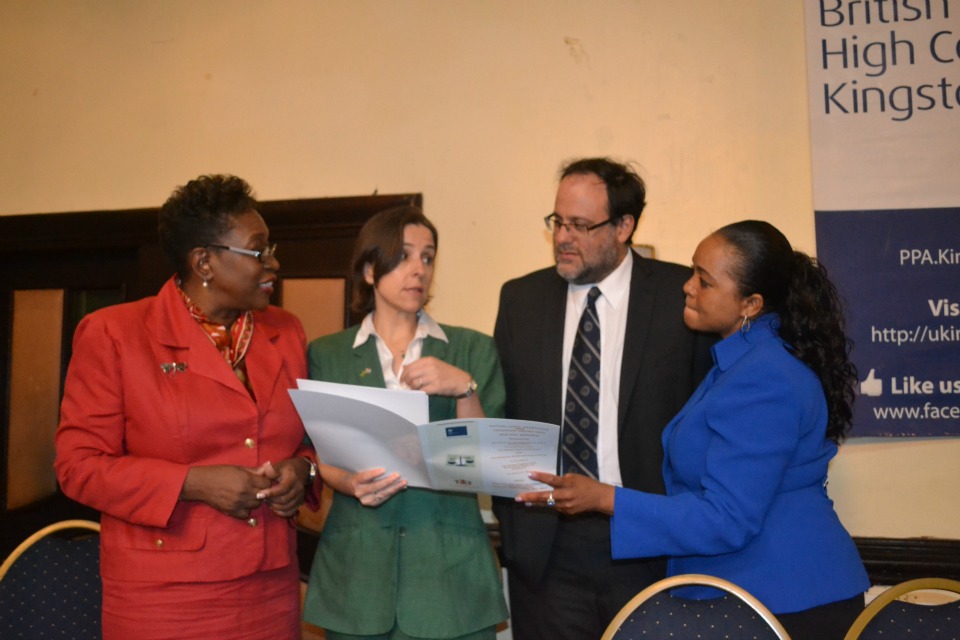 Presentations and discussions were centered around interpretation of the new legislation in relation to such provisions as possession of property not accounted for, obtaining property by false pretence, unlawful financial transactions, as well as the issues of computer generated evidence, investigation and prosecution of lottery scam offences, and forfeiture proceedings under the Dangerous Drugs Act.
Feedback by participants has indicated that they are now more knowledgeable about the new law and its dynamics, and there is greater appreciation that a multidimensional and coordinated approach to prosecuting offences under the new legislation is imperative to achieve effective implementation in order to curb the expansion of financial offences, and the lottery scam in particular.
Also in attendance were the Minister of Justice, Senator Mark Golding, Director of Public Prosecutions, Paula Llewellyn and Assistant Commissioner of Police, Mr Gervis Taylor.
Published 25 April 2013