World news story
The British Ambassador attends the "Latest Advances in Cervical Cancer Prevention by Vaccination" Conference
Main problems facing modern healthcare providers around the world were discussed in depth during the conference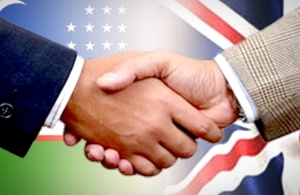 The British Ambassador attends the "Latest Advances in Cervical Cancer Prevention by Vaccination" Conference sponsored by the Representative Office of «GlaxoSmithKline Export Ltd».
In his welcome speech at the opening ceremony of the conference on 6 June in Tashkent, HM Ambassador George Edgar noted: "I know that the continuous improvement of health service provision is a high priority for the authorities of Uzbekistan and I hope that companies like GlaxoSmithKline can help in achieving it". Speakers at the conference included the leading specialist from the Uzbek Ministry of Health and Director of the National Centre of Obstetrics and Gynecology Dr S. Sultanov, the Deputy Head of the Central Department of Sanitary-Epidemic Surveillance of the Uzbek Ministry of Health Dr D. Tursunova, and Dr Hugues Bogaerts, MD, FFPM from Belgium, a leading specialist in vaccination with over twenty years experience in vaccination research.
The subject of cervical cancer, which along with breast cancer is one of the main problems facing modern healthcare providers around the world, was discussed in depth during the conference. Supporting Uzbekistan's national strategy on fighting breast and cervical cancer and the first steps taken in implementing screening programs, Dr Bogaerts noted that in many parts of the world cervical cancer vaccinations programmes are already being introduced. This is a radical new form of prevention. In his report, Dr Bogaerts presented data on the results of clinical research of the cervical cancer vaccine and also noted positive feedback from other countries that had already started annual vaccination programmes.
Published 28 June 2013