World news story
The Annual Foreign and Commonwealth Office Report on Human Rights &Democracy: Tunisia highlighted as a "Heartening" Example
The FCO's annual Report on Human Rights &Democracy provides a UK perspective on the global human rights situation during 2014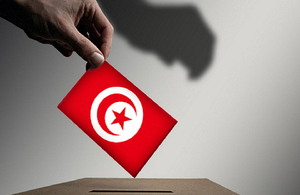 The FCO's annual Report on Human Rights &Democracy provides a UK perspective on the global human rights situation during 2014, and examples of what the government is doing to promote human rights and democratic values overseas. It reviews the situation in specific countries and against our thematic priorities.
The 2014 report highlighted very positively Tunisia's experience, commenting that "In December 2014, Tunisia became the first 'Arab Spring' country to complete its transition to democracy by holding its first full-term parliamentary election since the revolution, and its first ever democratic presidential election. The manner in which it completed the transition, through inclusive dialogue and consensus, has made it a model for sustainable democracy in the region. Considerable hurdles were overcome…The electoral process was praised for its professionalism, independence and impartiality throughout the process by international observers, who also judged the elections to have been free, fair, and transparent."
The report noted that "since 2011, the UK has supported Tunisia's transition, both bilaterally through the Arab Partnership Programme, and multilaterally through international financial institutions, the EU, and the G8. In 2014, UK-funded projects strengthened the electoral process, supported the monitoring of campaign finance, helped to improve the skills, effectiveness and accountability of members of the Constituent Assembly, and worked with civil society organisations to promote the importance of elections and of political participation".
The British Foreign Secretary Philip Hammond praised the Tunisian democratic transition in the report's introduction, referring to Tunisia as a "heartening" example by becoming "the first 'Arab Spring' country to complete transition to democracy by holding a full-term parliamentary election and its first democratic presidential election".
If you have comments on the report, you are welcome to feed them in via http://www.hrdreport.fco.gov.uk
Published 13 March 2015