News story
Thameslink deal close to completion
DfT has decided to award the £1.6 billion Thameslink rolling stock contract to a consortium led by Siemens.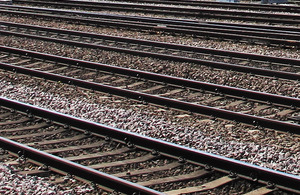 The deal to build 1,140 new carriages for use on the Thameslink rail line came a step closer to completion today (14 June 2013) as the Department for Transport confirmed its decision to award the £1.6 billion contract to a consortium led by train manufacturer Siemens.
Before the contract award can take place there will now be a pause known as the Alcatel standstill period which will last at least 10 days.
The £1.6 billion rolling stock project is part of a £6 billion upgrade to radically increase capacity and reliability on one of Europe's busiest stretches of railway. A new interchange at Farringdon will also give Thameslink passengers access to Crossrail for east-west journeys across London.
Notes to editors
The Alcatel mandatory standstill period lasts at least 10 calendar days following the notification of a decision to award the contract to any economic operator which submitted an offer or applied to be included amongst the economic operators to be selected to tender for or to negotiate the contract.
The competition to supply trains and maintenance services for the Thameslink programme was designed and launched under the previous administration in 2008, in accordance with EU procurement procedures.
In October 2009 the previous government announced that the 2 remaining short-listed bidders were Bombardier Transportation UK Ltd with VeloCity and Siemens Plc with Cross London Trains, comprising of Siemens Project Ventures, Innisfree Ltd and 3i Infrastructure Plc. In June 2011 the Siemens-led consortium was announced as the preferred bidder for the project.
The Thameslink programme includes a capital investment of around £6 billion to provide new infrastructure and rolling stock.
Published 14 June 2013