World news story
TeXchange Future Retail
Second TeXchange programme to be launched on 13 January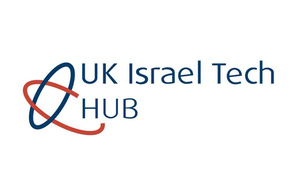 On 13 January 2014, the UK Israel Tech Hub at the British Embassy Israel, the Economic & Trade Mission at the Embassy of Israel in London and the Israeli Export Institute are launching the second TeXchange programme.
Created by the UK Israel Tech Hub in 2012, TeXchange is a unique UK-Israel Tech Exchange programme that creates an ongoing two-way flow of digital tech pioneers, companies, ideas and technology between the UK and Israel. This year, the programme will introduce top Israeli start-ups from the future retail sector (online or in-store technology – including e-commerce solutions, analytics, payments and risk management) to some of the biggest names in the UK retail arena.
This is the second time this selective programme will take 15 Israeli entrepreneurs to the UK. Start-ups can apply via the following link through 13 to 26 January. The successful participants will be announced on 11 February.
TeXchange participants will travel in mid-March to London and will receive a platform to grow their businesses in this exciting environment, through an exciting programme of events. The programme will give them the opportunity to meet leading British firms, potential strategic partners, customers and investors. Companies will also receive mentoring and pitching coach sessions with industry gurus, tour Tech City UK – Europe's fastest-growing tech cluster, be hosted by leading UK retailers and attend high-profile business networking events, including participating free of charge at Retail Week Live.
TeXchange participant companies will be selected by an experienced judging panel, chaired by Haim Shani, Chairman of the UK Israel Tech Hub, and including a mix of experienced investors, retailers and business people from the UK and Israel. .
TeXchange will create a platform for win-win collaboration, giving British corporations a route to benefit from Israeli technological innovation, and tying Israeli companies to the UK's leading companies, markets and service providers.
Previous participants talk about their TeXchange experience
"Understanding which out of a swarm of new technologies can offer value to your business isn't a simple or straightforward feat for company executives, and poses a challenge to young companies trying to bring their product to market, or expand to new markets. TeXchange helps bridge that gap and we are very grateful for being selected to participate in last year's program. The valuable connections that I made at this and other UK Israel Tech Hub initiatives definitely advanced RankAbove's continued efforts to grow its European footprint". — Mayer Reich, CEO RankAbove
"The TeXchange visit to London was an excellent opportunity for ZooZ. It opened us up to the UK market and to potential partners and customers within it, bringing us tangible results. What really stood out for me was the intimacy of the event that made it the perfect setting in which to present ZooZ and still manage to personally meet the carefully selected attendees". – Oren Levy, CEO Zooz
Published 13 January 2014