Testing RAF equipment for operations in Afghanistan
Pilots and engineers at the MOD testing station at Boscombe Down in Wiltshire are working hard to protect the lives of RAF personnel working on the front line in Afghanistan.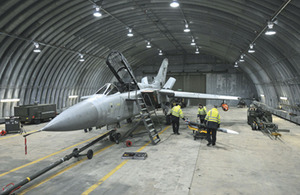 Nearly every piece of aircraft-related equipment being used on operations - especially in Afghanistan - is tested and evaluated at the site to ensure that it does 'exactly what it says on the tin'.
RAF engineers and aircrew work in partnership with a dedicated team from defence technology company QinetiQ to deliver a whole range of test and evaluation capabilities for both new equipment entering service or upgrades to existing kit, some as Urgent Operational Requirements (UORs).
They also work with original manufacturers where necessary to get the equipment ready and returned to the front line in the quickest time possible.
Last year more than 30 major aircraft-related UORs were completed, ranging from adding new capabilities to existing aircraft - for example, fitting machine guns to helicopters, defensive aids and countermeasures, radios, displays and sensors - to larger packages including a range of capability enhancements to the Tornado GR4 fleet being deployed on Op HERRICK.
The aircraft, which took over from Joint Force Harrier, were given an upgraded defensive aid suite, software improvements and clearance to use a greater variety of precision weapons.
In the case of UORs, front line operators of such equipment will identify issues or potential dangers and request a UOR to make the kit 'fit for purpose' on the operation it is being used.
Testing at Boscombe Down is highly co-ordinated to satisfy all users, gleaning as much information as possible from one test or test flight to increase efficiency and cost-effectiveness.
Group Captain Mike Quigley, the Air Warfare Centre (AWC) Chief Engineer at Boscombe Down, said:
Our main activity is the test and evaluation of aircraft and weapon systems. Working jointly with BAE, QinetiQ, Dstl [Defence Science and Technology Laboratory] and the equipment manufacturers, the AWC now aims whenever possible to 'test once and use the data a number of times', rather than testing sequentially, to look at safety and operation fitness for purpose.
It leads to a more timely and effective delivery of capability.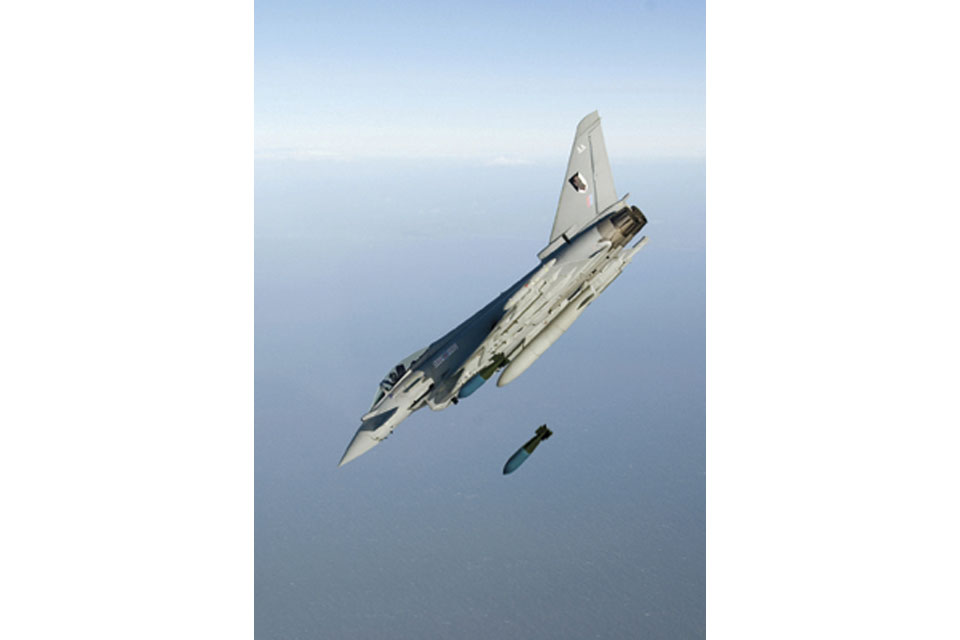 ORs can take a matter of weeks to deliver, or many months, depending on the complexity of the issue.
Upgrading defensive aids, for example, may mean a dispenser must be tested not only to ensure the flares can be carried and released correctly and safely, but also that they are effective as countermeasures.
There is an earlier operation focus and 'end user' involvement in the test and evaluation of any UOR or project:
That means things are less likely to go wrong, and there's a better chance of getting effective equipment at the front line," said Group Captain Quigley.
Following the merger of Boscombe Down's Fast Jet Test Squadron with the two test and evaluation squadrons at RAF Coningsby earlier this year, a small detachment of 41 (Reserve) Squadron (an experimental flight) remains in Wiltshire, along with the Empire Test Pilots' School, 206 (Reserve) Squadron and the Rotary Wing Test Squadron. Group Captain Quigley said:
The flying squadrons come under the RAF Chief Test Pilot and my military staff (about 65) work embedded with QinetiQ to provide evaluation services and produce the operating recommendations and reports.
Test flying is the tip of the iceberg. Below the surface there is all evaluation effort involving many different specialisations, such as aerodynamics, structures, software and electromagnetic capability for example.
All those skills do the analysis of the trial reports and produce reports on how to operate the aircraft, and contribute to the impressive capability at Boscombe Down.
This article by Neale Adams is taken from RAF News - Voice of the Royal Air Force.
Published 8 October 2010