News story
Terms of Reference for the Review of Television Licence
Secretary of State, Sajid Javid publishes the Terms of Reference for the Review of Television Licence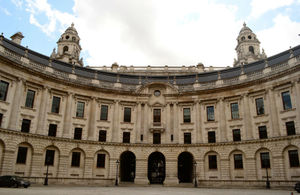 On 9th September 2014, Rt Hon Sajid Javid announced his intention to begin a review into TV Licence Enforcement.
The Terms of Reference for the Review of Television Licence Enforcement has now been published. The Review will begin gathering evidence this autumn and will conclude by the end of June 2015. The review will be independently-led on behalf of Government by David Perry QC.
A copy of the Terms of Reference has been deposited in the libraries of both Houses.
Find out more
Terms of reference for the review of TV Licence enforcement (PDF, 216KB, 1 page)
Published 21 October 2014