Temporary limit on migrant workers is back up and running
In statement to Parliament, Damian Green confirmed that interim limit on skilled workers from outside EU is legal and back up and running.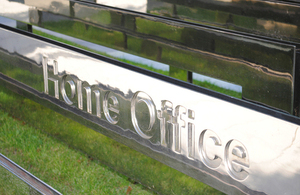 The interim limit was introduced in July 2010 to control the number of visas granted to skilled and highly skilled workers. This was a temporary measure until the annual limit takes effect in April 2011.
Last week the High Court questioned the legality of the government's interim limit.
Process not policy
Defending the temporary limit following the judgment, Damian Green said: 'This ruling is about process not policy – the policy of having a limit has not been found to be unlawful. The Court's ruling rests on a technicality, which we have set right today to ensure that from now the interim limit is back up and running.'
Today Damian Green announced that a limit of 10,832 visas is now in place until April for skilled workers. By explicitly giving the figure to Parliament, the policy now satisfies the Court's judgment.
The Minister said: 'This judgment does not affect the annual cap in any way. The interim limit was a temporary measure introduced specifically to tackle a rush of applications ahead of the introduction of the annual limit. The Government remains firmly committed to reducing net migration to the tens of thousands.'
Tier One closure 
Damian Green also announced that the interim limit for highly skilled workers (Tier One) has now been reached.
'As a result of the volume of applications received since the interim limit was introduced last July, no more Tier One visa applications from overseas will be accepted after 22 December.'
Published 20 December 2010