Temporary ban on legal highs needed
Theresa May has said that the government wants to introduce legislation that will allow so-called legal highs to be banned temporarily giving scientists time to consider evidence.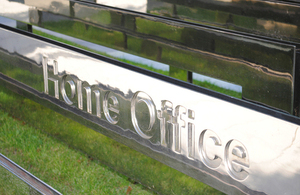 Appearing before the House of Commons Home Affairs Committee - the first since she became Home Secretary - she described legals highs as the 'next battle' in the fight against drugs.
She said: 'Legal highs is the next battle in an ongoing battle. One of the problems is the speed with which these drugs are coming through. That's why we do want to introduce the possibility of a temporary ban'.
She added that she is looking to have legislation in place for such bans by autumn next year.
The government is already taking action on the latest legal high, naphyrone. The substance, also known as NRG1, is to be banned as a class B substance after a recommendation by the Advisory Council on the Misuse of Drugs.
Domestic abuse
The Home Secretary also answered questions on domestic abuse and said the government was looking at projects which use house visits conducted at random to combat the problem.
She said she was keen to explore the New York model of policing domestic abuse, which involves visits by police to homes where incidents had taken place.
More than 72,000 home visits were made by trained officers in 2008 which she said had resulted in a 'significant decrease' in the number of incidents.
'I think there are measures we can be taking like that which could have a very real impact on cases of domestic violence,' she said.
Published 15 July 2010