News story
Telling DBS applicants about our online services
Disclosure and Barring Service (DBS) application form inserts tell applicants about our online services.
This news article was withdrawn on
No longer current government policy/activity.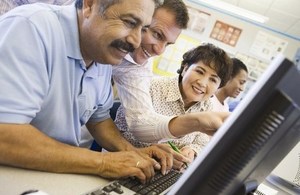 You have given us some feedback about providing DBS online services information directly to applicants with their DBS check application form.
We have now introduced DBS application form inserts to tell applicants directly about the update service and online tracking.
You can upload the insert to your website and make your own copies. The inserts can also be given to anyone you think needs to hear about the update service.
Published 10 January 2014