Technology project puts worldwide art at your fingertips
Google tool provides virtual tours of famous galleries including Tate Britain and The National Gallery.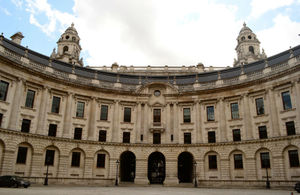 Google chiefs have today launched a new tool to make art in 17 acclaimed galleries around the world more accessible.
Their Art Project has used new technology to "take Street View indoors" and allow people to take a virtual tour inside galleries they may not otherwise be able to visit.
The project, which was announced this morning at the Tate Britain gallery in London, has been welcomed by Culture Minister Ed Vaizey, who last week urged the arts industry to embrace new technology as a way of engaging with wider audiences.
Speaking today, Mr Vaizey said: "Google's new Art Project demonstrates real innovation. It's fantastic that some of Britain's most prestigious museums will be able to share their artwork with the world. By showcasing what they have to offer in such a creative way, Google is helping museums across the world expand and engage with their audiences."
The public will also be able to view super high-resolution images of some famous pieces of art from across the globe and create their own online collections of favourite artworks.
Further information
Article image courtesy Google Art Project.
Published 8 February 2011