Technology helps recuperation of troops
New technology is helping to advance the recuperation of injured Service personnel at Tedworth House.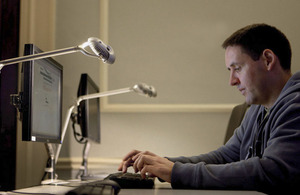 Cutting-edge gadgetry has long been a preoccupation of British Army soldiers committed to an impressive performance on operations.
But a Personnel Recovery and Assessment Centre is showing how technological advancements can also enhance troops' fortunes far away from the battlefield.
Tedworth House in Wiltshire has been open to servicemen and women for six months and already its state-of-the-art surroundings have helped to change 150 young lives.
On a recent visit to the Help-for-Heroes-funded facility, the charity's co-founder Bryn Parry explained how its success working with sick and injured personnel was in no small part down to the varied array of gizmos behind its doors:
Most people that come here go 'wow' and all the time it is technology backing us up," he explained. "We now have the most sophisticated structure in the area.
Inside the Tidworth-based listed building some 6,300 miles (10,000km) of IT cabling can be found.
Among the televisions, DVD players and music systems common to most residential centres, this extensive network also serves a computer suite, extensive Wi-Fi access, a gaming area and an array of fitness equipment adapted for use by those with various disabilities.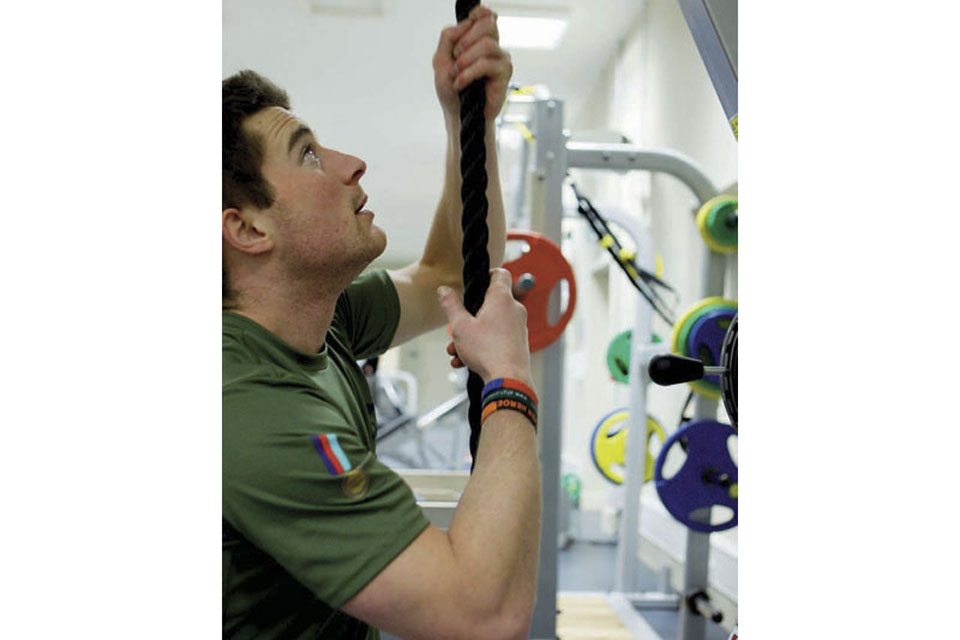 Later this year the £20m facility will open one of the most sophisticated gym complexes in the UK - the Phoenix Centre.
Kit there will include a £120,000 Skiplex indoor simulated ski slope, the second of its type in the country, and a SwimEx resistance pool.
Existing gear, such as the zero-gravity treadmill, will also be moved to the new room to improve residents' confidence in adapting to their injuries.
Martin Colclough oversees the Phoenix programme which supports Battle Back, the MOD's adaptive sports and adventurous training initiative:
[Our work] is about capitalising on technological advances to get the best benefit," he explained. "We have bespoke, specialist equipment and although we started out with quite a small area for strength and conditioning we now need to space out.
Unlike the adaptive kit used at Headley Court, this is about preparing our troops to use the gear they will find back in civvy life.
With the imminent opening of the west wing later this year, Tedworth House will be at full operating capacity and able to accommodate a total of 54 residents.
Rifleman Billy Brumfield of 4th Battalion The Rifles was one of those who moved in last year:
I started doing courses and getting fit in the gym and it's amazing," he said. "The Phoenix Centre will be great too. There is nothing I am having trouble with that this place can't help. You name it, they have covered it.
Other well-thought-out technology at the House includes panic alarms, cash-free food and drink top-up cards that can locate residents in an emergency, and a store of laptops and cameras that personnel can borrow to gain new skills in IT or photography.
Skype and video conferencing facilities allow guests to keep in touch with friends and family during their time away from home and Bluetooth-enabled laptops mean deaf visitors can follow a course instructor's words in text on their computer screens.
Lance Corporal Colin Stephenson of the Intelligence Corps, who was injured by an IED in Afghanistan last year, said Tedworth's technology was 'opening doors' for him and other servicemen and women:
I would definitely recommend that people come and give this place a go and arrive with an open mind," he explained. "It builds confidence.
While the centre's exciting facilities are helping troops to become more self-assured in living with their injuries and gaining new skills, camaraderie is often the most uplifting experience of a stay there.
The Officer Commanding, Major Peter Smith, explained:
One of the things we have learnt during our first six months is that sometimes the guys just want to sit and talk and get things off their chest.
And with state-of-the-art surroundings likely to impress technology-crazy British soldiers of any rank, this centre's ambition to improve the lives of all who come through its doors is already being realised.
Published 14 March 2012