News story
Taxpayer's stake in Lloyds now below 3%
The government has continued to sell shares in Lloyds Banking Group, reducing its remaining shareholding to less than 3%.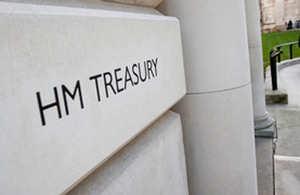 The latest sales, conducted via the trading plan, mean the government has recovered over £19.5 billion of the £20.3 billion taxpayers injected into Lloyds during the financial crisis, once share sales and dividends received are accounted for.
Economic Secretary to the Treasury, Simon Kirby, said:
Lloyds' recent annual results show that we are in a good position to reduce our shareholding further and expect to recover all of the money taxpayers injected into the bank during the financial crisis.
A trading plan involves gradually selling shares in the market over time, in an orderly and measured way. The Lloyds trading plan initially ran from 17 December 2014 to 30 June 2016. The government announced on 7 October 2016 that further sales of Lloyds' shares would also be made through a trading plan.
On 9 January 2017, the government announced it had passed a significant milestone in returning Lloyds to the private sector when it confirmed it was no longer the bank's largest shareholder.
As required by Financial Conduct Authority (FCA) rules, Lloyds Banking Group announced today that the government's shareholding in the bank has crossed through a one percentage point threshold – therefore notifying the market that the government has reduced its shareholding in Lloyds to below 3%.
All proceeds from the sales are used to reduce the national debt.
Published 15 March 2017