News story
Tate Trustee appointment
The Prime Minister has appointed Roland Rudd as a Tate Trustee, for four years from 13 November 2017, following an open competition.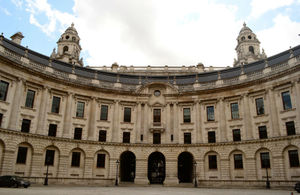 Roland Rudd is a passionate supporter of the arts and led the Tate's Corporate Advisory Group for ten years. He was previously a board member of the Royal Opera House.
He is Chairman of Finsbury, a global communications consultancy. Before founding Finsbury, he was a financial journalist at the Financial Times, the Sunday Correspondent and the Times.
He is also Chairman of Governors of Millfield School, Chairman of Open Britain, a trustee of Speakers for Schools, trustee of the Bayreuth Festival, and an Ambassador for the 'Made by Dyslexia' campaign.
The role is not remunerated and this appointment has been made in accordance with the Cabinet Office's Governance Code on Public Appointments.
Under the Code, any significant political activity undertaken by an appointee in the last five years must be declared. This is defined as including holding office, public speaking, making a recordable donation, or candidature for election. Roland Rudd has declared that he has made recordable donations to Tessa Jowell, and made donations and held office in relation to Britain Stronger in Europe. Details can be obtained from the Electoral Commission website.
Published 10 November 2017