Tank Regiment soldiers begin final in-country training at Bastion
The Reception, Staging and Onward Integration (RSOI) training is mandatory for all soldiers entering Afghanistan. It is their last chance…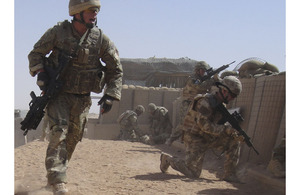 The Reception, Staging and Onward Integration (RSOI) training is mandatory for all soldiers entering Afghanistan.
It is their last chance to practise their skills in the conditions they will face out on the ground, and one of the main priorities of the RSOI training is for the troops to acclimatise to the extreme temperatures of Helmand, which in October are typically around 38 to 42 degrees Celsius.
To combat the heat the soldiers are getting through around eight litres of water a day and keep a constant watch on each other for signs of dehydration.
In order to get used to the conditions, Falcon Squadron have been conducting acclimatisation marches in full body armour and patrol kit as part of their final in-country training.
The troops from Falcon Squadron will also be taught the enemy's latest techniques by soldiers returning from their tour of duty.
Lance Corporal Arnoux Horne, from the squadron, is on his first operational tour and will spend most of his time on deployment as a gunner on the Mastiff armoured vehicle.
He said:
The RSOI package is really valuable because it's good to hear people from in theatre talking about the real thing. It's also good to have a few days to get used to the environment before properly starting work - although we are all keen to get going with what we're really here for.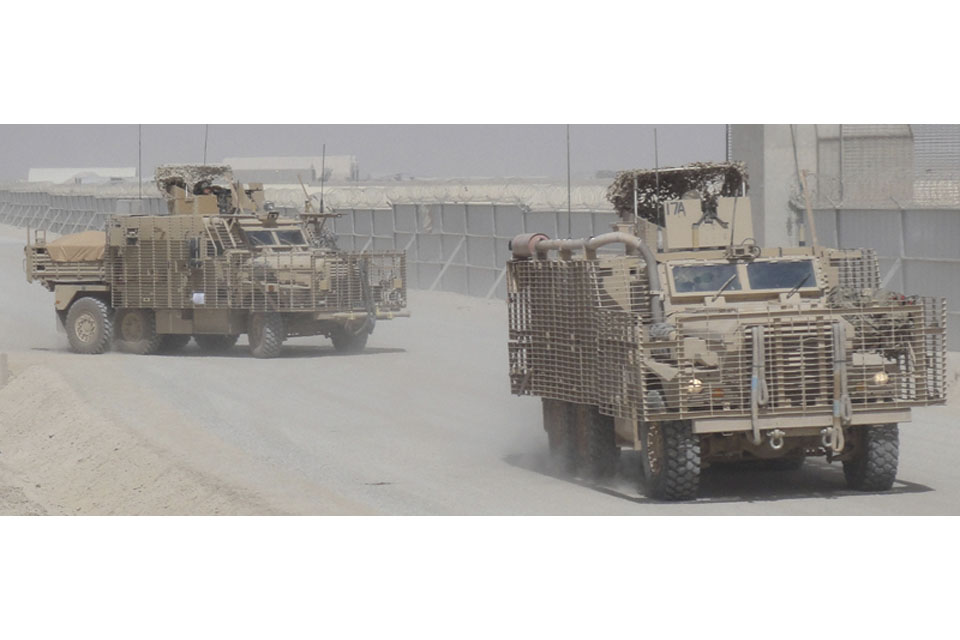 One of the RSOI exercises for Falcon Squadron is the simulated defence of a checkpoint (a small defensive position) against Taliban attack.
Watching over the training is Falcon Squadron's Sergeant Mike Roberts who is a veteran of Iraq and Kosovo and sees himself as something of a father figure to his young soldiers.
Sergeant Roberts said:
As Troop Sergeant I have a hundred and one different things I'm responsible for. Primarily though, it's welfare, looking after the soldiers and ensuring they have the right kit prior to going out on patrol.

Obviously maintaining morale is critical in this theatre too, but we've had exceptional training to get this job done. I have every confidence in my soldiers that we'll address this with a confident attitude.
Troop leaders Lieutenant Mark Rodriguez-Bernet and Lieutenant Jonny Eaton will shortly be leading their men forwards to support 2nd Battalion The Royal Regiment of Scotland (2 SCOTS) around Lashkar Gah, the capital of Helmand province.
Lieutenant Eaton said:
Our job is to use Mastiff to provide aggressive manoeuvre support to 2 SCOTS. I'm looking forward to taking the Jocks to the front line and then giving them the armoured fire support they need to get the job done.
Falcon is the second of the three Royal Tank Regiment squadrons to deploy from Tidworth to Afghanistan this year. It will fight on the heavily armed and armoured Mastiff vehicle which can mount general purpose, heavy or grenade machine guns depending on the tasking.
Published 20 October 2010