Tank Regiment hits the ground in Helmand with Wolfhound
Cyclops Squadron from the 2nd Royal Tank Regiment (2 RTR) is now on the ground in Helmand province putting the new Wolfhound and Mastiff vehicles to good use supporting 1st Battalion The Royal Irish Regiment.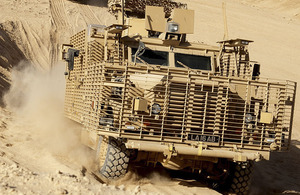 Over the next six months, the Squadron - known as the 'Tankies' - will provide protected mobility to the infantry.
The Tankies use their well-armoured vehicles to move infantry between defensive positions and provide fire support to soldiers fighting on foot.
Lieutenant Dan Berry, aged 26, commands a group of five Mastiff crews:
My men are fighting crews," he explained. "We can adapt our tank skills to use the Mastiff aggressively and react to the insurgents.
The Mastiff can pack a serious punch by mounting either the general purpose, heavy, or grenade machine gun.
Sergeant Harley Upham is happy with how it performs in combat. He said:
Mastiff has got a power traverse so it's really easy to swing the turret round; the fire power is second-to-none and we can carry bags of ammunition.
The vehicle is well-protected and specifically designed to shield its crew and passengers from mines as well as machine gun fire. Sgt Upham has already deployed in Mastiff to Iraq. He said:
It's one of the most robust vehicles we have; I myself have been hit in it twice and been OK.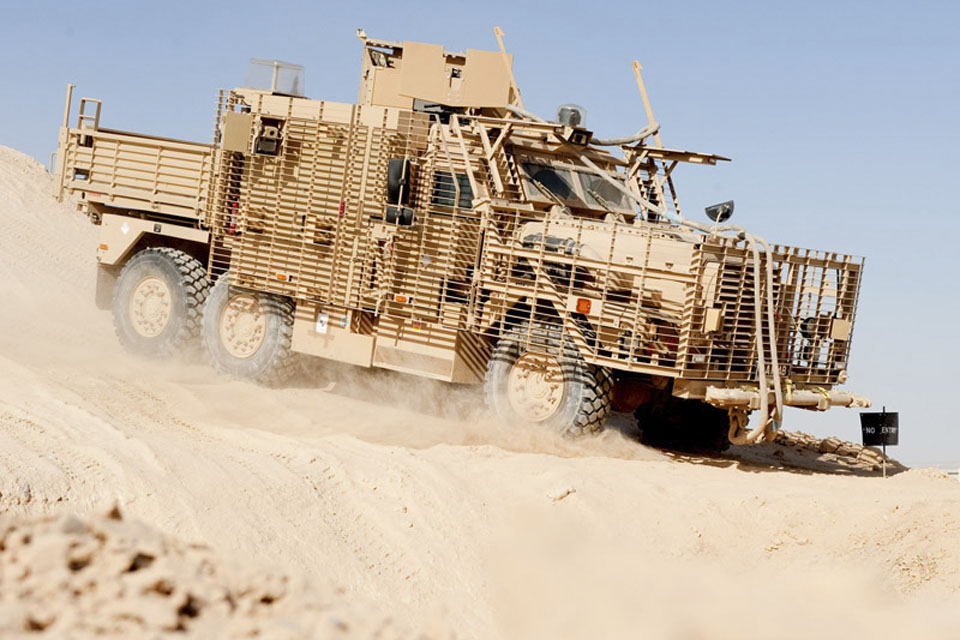 A drawback of the original Mastiff is its limited cargo capacity when loaded with troops. To solve this problem, 2 RTR has deployed with a new cargo variant of Mastiff called Wolfhound.
Wolfhound combines the protection and fire power of a Mastiff with a flatbed for cargo:
We can carry extra food, water and ammunition to stay out on the ground for longer; we can also transport more of the lads' kit between checkpoints," said Sgt David Roberts.
But Wolfhound has the same fighting capability as Mastiff as well.
Nad 'Ali is hot and dusty - a far cry from the green fields of southern England from where most of the Tankies come.
Lt Berry said:
It's one of the strangest places I've ever been, although it's not the prettiest. You've got to hand it to the people here - they're scraping an existence out of the place and they're very tough.
All in all it has been a busy start to the tour. Squadron Sergeant Major Chris Atwell outlined the fast and furious pace of life for his men:
We're out most times of the day and it's rare for us to have all the vehicles in at any one time. The tempo is high, but the guys' morale is too!
Published 26 October 2010